8 Lessons Learned From Amanda Holden's WDYTYA Appearance
The Britain's Got Talent judge traced her French roots and learned more about her paternal grandfather.
1. Quiz Your Relatives
With an old family rumour connecting her mother's side to France, Amanda (who was quite keen to find an explanation for her red wine… fondness!) did the very first thing anyone researching their family history should do: had a chat with mum. A family tree begins with family, after all, and if your grandparents remember their great-grandparents, for example, you've gone already gone back four generations in one go.
2. Make Census of it All
That raw information you've got from talking to your family is a great start. But if you want to make sure your family tree is correct, you need to verify the information you've been told against historical documents. Amanda used the 1841 and 1871 censuses to confirm what her mum had told her about her maternal 5x great-grandfather and - as is so often the case when checking old documents - makes a discovery about who he was married to, and where she came from.
Search Census Records Like a Pro
3. Read All About it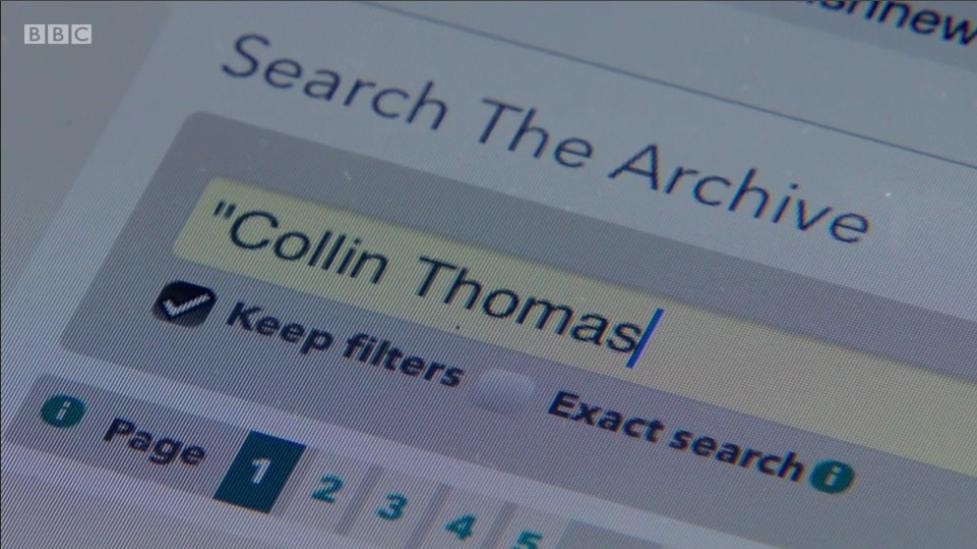 Amanda Holden searches the British Newspaper Archives for stories about her ancestor
Next, Amanda used the British Newspaper Archive to look for her ancestor in old local news stories. In case you were wondering, a Findmypast subscription also grants access to the entire archive. Newspaper reports are a fantastic way to gain more information about your ancestors, making it possible to get an insight into what they were like as a person. Amanda discovered that her ancestor was sentenced to a year in prison. A good reminder that it's entirely possible you won't always like what you find!

Using Newspaper Archives to Solve a Family Mystery
4. Work Your Way Back
Work records are another fantastic resource for learning more about the day-to-day lives your ancestors led. Amanda found her ancestor in an apprenticeship document that went into grim detail about the seven-year contract he found himself party to at just 10 years old. The information contained in historical documents like these are great for humanising distant ancestors, elevating them from names on a family tree into real human beings you can relate to.
Have You Got Any Apprentice Ancestors?
5. Embrace Criminality
We're not saying you should don a stripy jumper and burglar's mask to raid The National Archives, rather that no matter how virtuous and law-abiding you'd like to think your ancestors were, it's always worth searching Crime, Prisons & Punishment records to see if they appear. We've got the UK's largest collection, and not only can you find out the details of any crimes committed like Amanda does, there's the chance you might even get to see a mugshot picture.
How to Find your Criminal Ancestors
6. Brush Up On Your Paleography Skills
Amanda does an impressive job of deciphering the spidery handwriting you'd typically find on an old document. She soon realises that the shape of the letter 's', in some contexts, has changed over time, and the old version looks similar to a modern 'f', but is distinguished by having no cross-stroke. In the end, Amanda only needs a little help to read her ancestor's story, making it look easy. Trust us, some documents can be incredibly tough to decipher, so spending a bit of time learning how to read old handwriting is essential if you don't want to get hold of a document pertaining to your ancestor and have no idea what juicy nuggets of information it contains.
11 Tips for Deciphering Old Documents
7. Go to War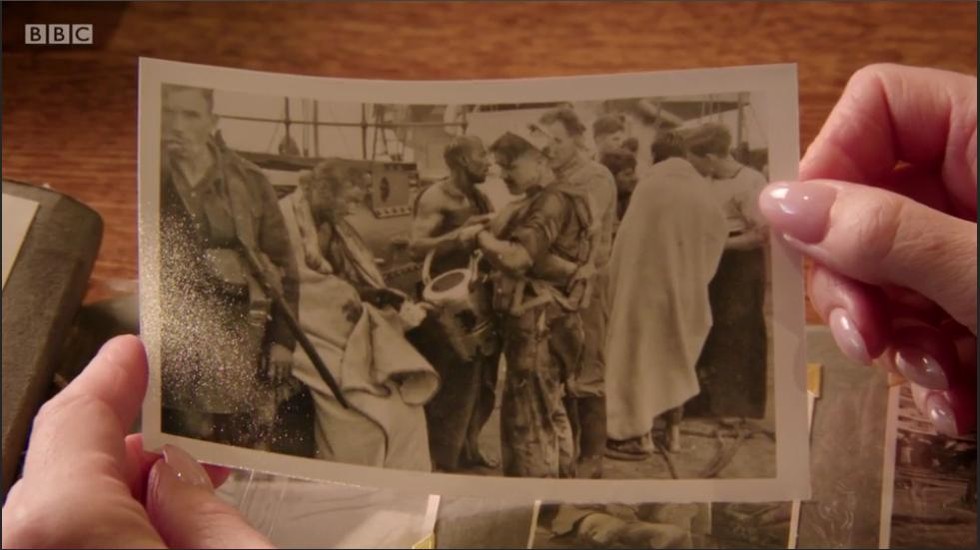 Amanda's paternal grandfather serves tea to fellow survivors of the Illustria
When researching the paternal grandfather she never met, Amanda talks to her uncle and they pore over her ancestor's military service record together. We have the biggest collection of British military records and, like the crime documents, they often contain a wealth of information. From why your ancestor signed up to physical descriptions, notes on the injuries they suffered and any medals that were awarded. And it's not just military records that can provide information on your ancestors' war efforts as in-house military expert, Paul Nixon, explains in his webinar on uncovering clues in old photographs.

8. Mentally Prepare Yourself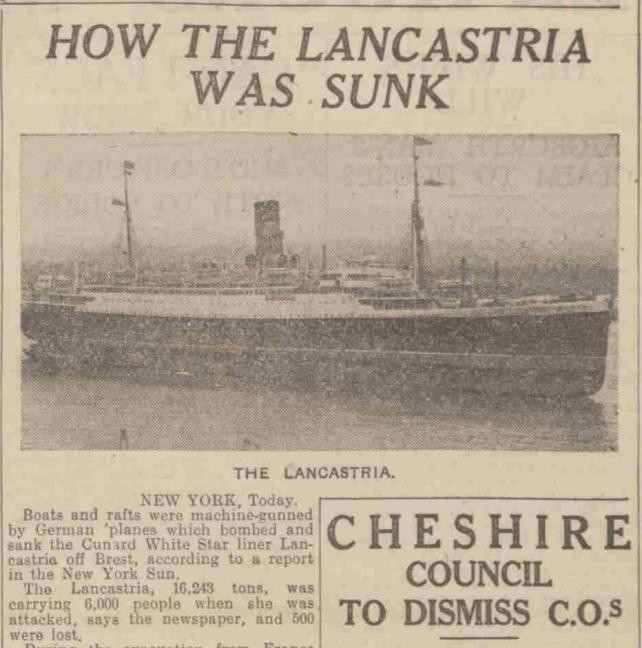 As mentioned earlier in the article, you won't always like what you find out about your ancestors and the odds are high that at least some of them would have led hard lives that don't make for easy reading. After hearing of the happy end for her shoemaker turned convict turned solider turned romantic ancestor, Amanda learned more about her paternal grandfather's time in the Armed Forces. He was on board the Lancastria when it sank during World War 2. He survived, but took his life before Amanda had a chance to meet him. This tragic incident was covered in the newspapers at the time, with only 500 people reported dead. In reality, it was in the thousands, but the fascinating clipping above shows how the truth was suppressed at the time in favour of propaganda.