World War 1 British Army Service Records
Thanks to meticulous indexing by findmypast, you now have a greater chance than ever before of finding your World War 1 ancestor.
Thousands of World War 1 records revealed
The publication and re-indexing of World War 1 service records (series number WO 363) and pension records (WO 364) by Findmypast has revealed over 4.2m indexed entries, including close to 600,000 names never previously captured.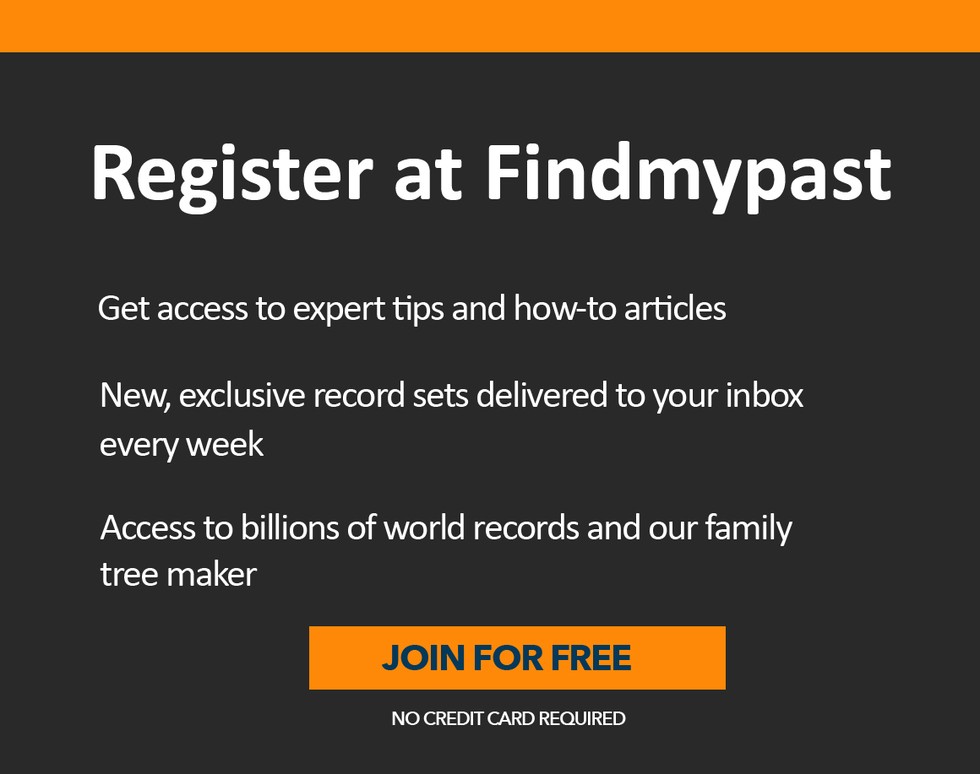 These records contain between one and a hundred pages that cover everything from physical description of your ancestors to details of the battles and campaigns they participated in and remarks on their conduct and character.

As well as a more thorough transcription process which involved looking at every single one of the 35m+ images in the two series, Findmypast has also identified and indexed lists of names that appear tucked away in individual service papers.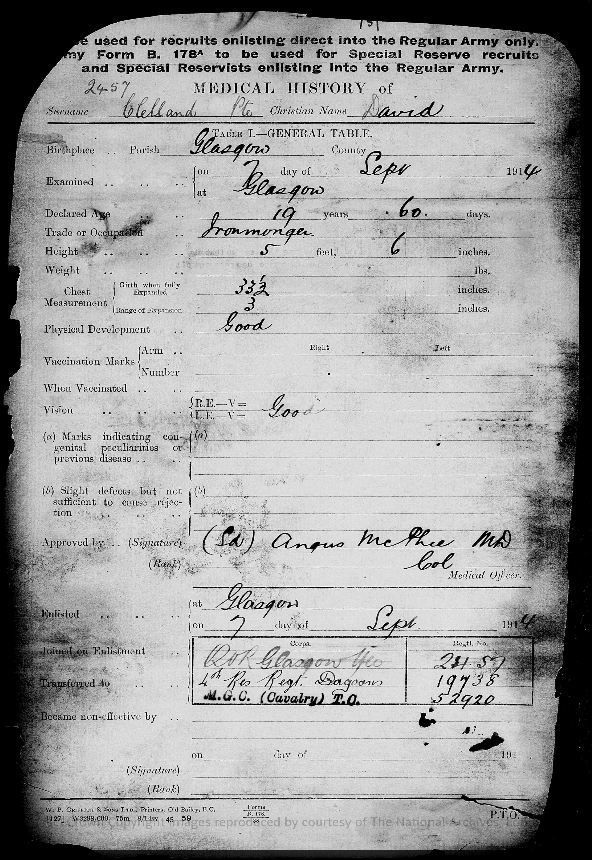 The fantastic biographical details contained in WW1 service records
The Burnt Documents
These water-damaged examples are typical of the type of information found, and fairly typical of pages from WO 363, known as the Burnt Documents.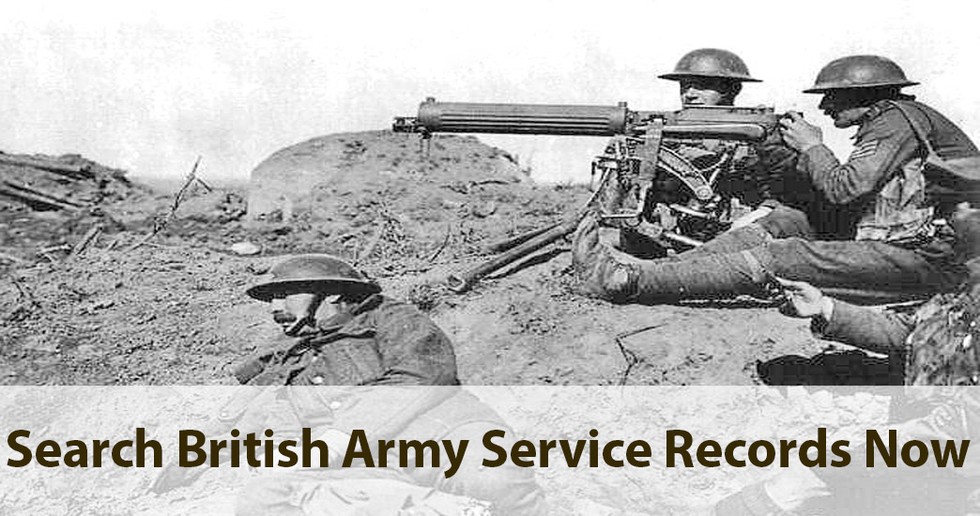 Above we see a page from an individual service record in which a physical description is given, marks on eyesight, profession and age are listed as well as all units this man was posted to. In the particular instance below, we see a partial casualty list of men serving with the 7th Battalion, Seaforth Highlanders. The list is dated 6th November 1918, and in addition to recording details of men killed in action, we can see that wounds are mentioned.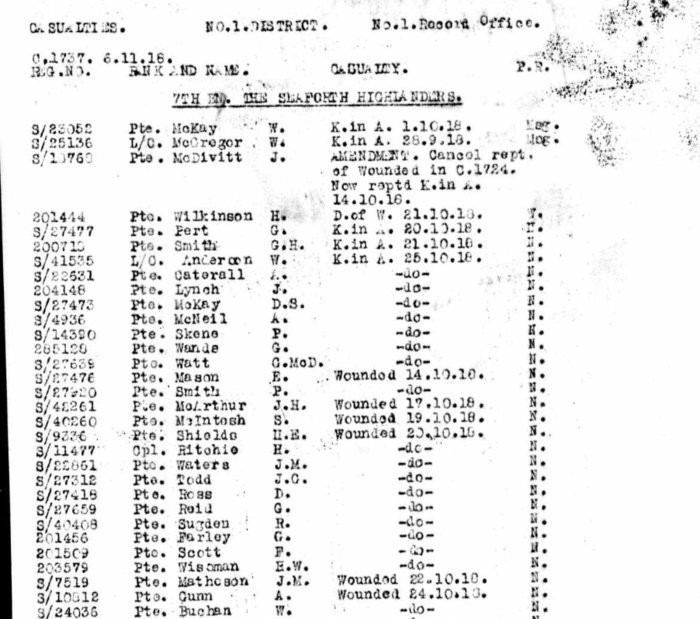 The vast majority of men appearing in these lists have been indexed for the very first time. Whilst the information may only extend to a line or two of printed matter, for many thousands of people this will be the first time they have uncovered details of their ancestor's participation in World War 1.
You will also find service records of men who fought in the Boer War, and also men who should not be included in these series at all. The earliest pension record we have found is for a man born in 1832, who enlisted in the 94th Regiment of Foot in 1850.
The World War 1 service records are now included in our overall British Army Service Records record set, which dates back to 1760 and contains more than 7.8 million detailed service records.

Explore your military history further with our FREE webinar