Welcome to your April Newsletter
In April's newsletter, we look at some of the highlights from the millions of records we added to the site in the month gone by and give you the chance of winning a 12 month World subscription...
 
Was your ancestor a PoW in World War 1?
To mark the recent 100 year anniversary of the Gallipoli Campaign, we added some fascinating Prisoner of War records from World War 1. This collection contains over 43,000 names of PoWs from both the Allied and Central Powers. You can trace your relatives in these records by searching for name, rank, regiment and more.
Exclusive new County Clare records
April was a busy month which saw us add over 28 million new family history resources to the site including plenty of additions from around Ireland. Clare County Government Proceedings, 1732-1882 was among the highlights. These fascinating records detail workers for the Grand Jury of County Clare. You'll find everyone from teachers to road workers listed!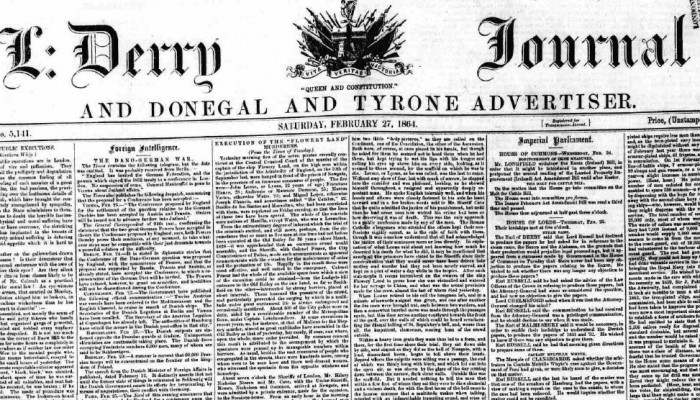 The latest Irish newspapers update
We've recently supplemented the Irish newspaper collection on Findmypast with over half a million new searchable articles. New titles to the collection include Cork Advertising Gazette, Derry Journal, Dublin Correspondent and Saunder's News-Letter. The collection now covers over 175 years of Irish history and includes local and regional newspaper titles from every province in Ireland.
Win a World Subscription
Be in with a chance of winning a 12 month World subscription by entering our competition. Simply email your answer to this question to competition@findmypast.ie
Only one result is returned when you search for the surname Rooney in  Clare County Government Proceedings 1732-1882. What year does the record date from?