In her monthly column, Jayne Shrimpton uses clues in your old family photos to reveal their hidden secrets. Jayne is a trained dress historian and portrait specialist. A former archivist at the National Portrait Gallery, she has been a freelance picture consultant, writer and lecturer for over 25 years.
Discover your family's story with a free trial
For a chance to have your photo featured in Jayne's column, email your picture with any background you can to photos@findmypast.co.uk.
This month's photographs were submitted by Norma Battisby

Q: I saw your invitation of sending in photos to your expert for dating. I would be tremendously grateful and delighted if you are able to date these two pictures, which should represent my great grandparents or great great grandparents.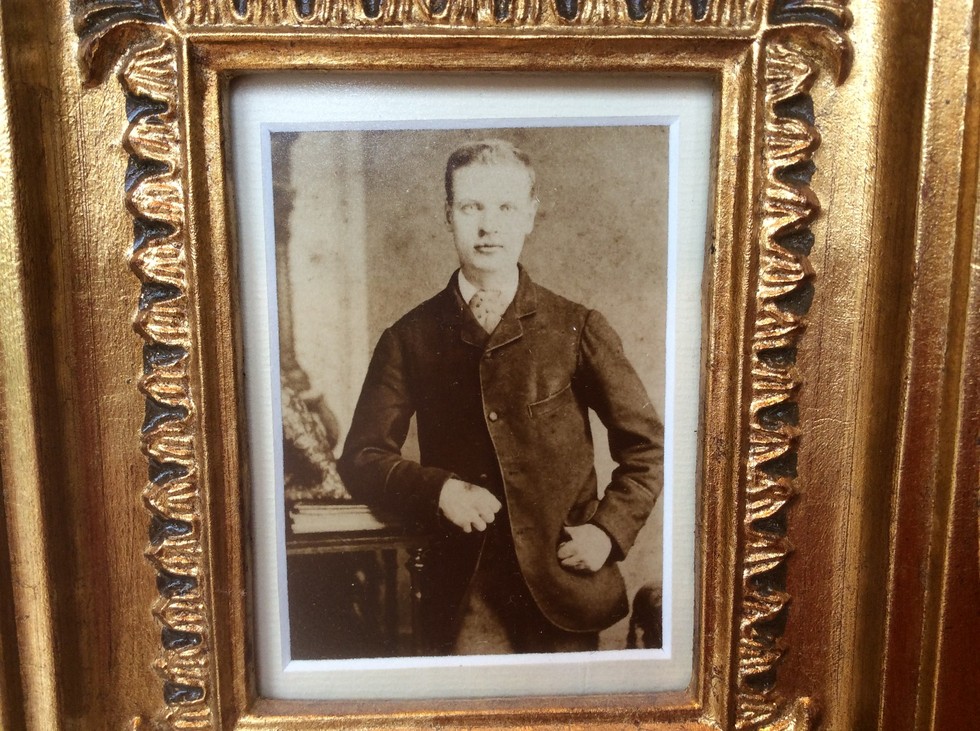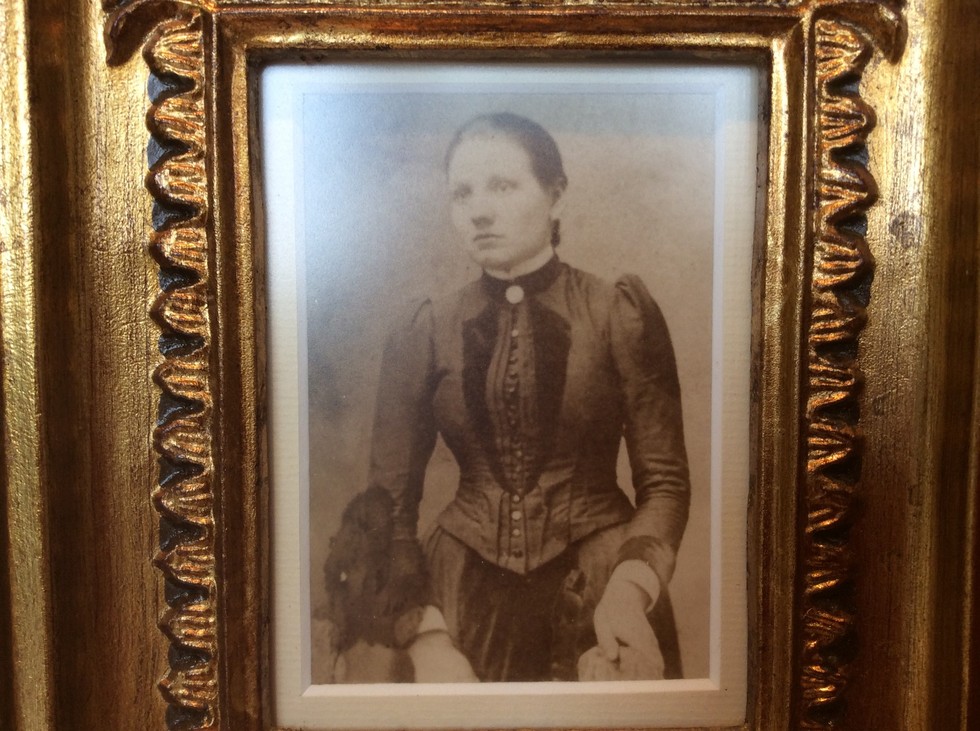 A: As far as I can tell from your scans, these two pictures are formal photographs taken by a studio photographer that were at some stage enlarged and presented in ornate frames, to create substantial portraits suitable for hanging on the wall. I don't know the date of the frames: clarifying that aspect needs a specialist expert opinion. If you are interested in finding out more about the frames then I suggest that you contact the National Portrait Gallery in London: www.npg.org.uk
Without any other evidence we must date these photographs from the visual images, especially from the appearance of their subjects. Most helpful in this respect is the fashionable outfit worn by your female ancestor, for women's fashions in the past were more distinctive than male styles.
She wears a smart black or dark-coloured daytime costume typical of the end of the 1880s or beginning of the 1890s - c.1889-1892. Key dress details supporting this close time frame are her fitted bodice with pointed centre-front, high neckline and narrow, slightly shortened sleeves and her skirt with separate centre and side sections, fashioned like the bodice, from contrasting silk and velvet materials.
The shape of the skirt is most characteristic of just two years, 1889 and 1890, but the slight puff to the top of her sleeves could date her bodice to the very early 1890s. Her smooth hairstyle, drawn back into a low chignon, was also a popular coiffure at that time. Her brooch is the circular 1880s style that largely gave way to the narrow bar brooch during the 1890s.
The shape of the skirt is most characteristic of just two years, 1889 and 1890
The male figure may not be dated so precisely as your female ancestor, but his appearance accords well with a late-Victorian date. His slender lounge jacket edged with silk braid binding and featuring neat high lapels is most typical of the 1880s, but could date to the early 1890s. His patterned cravat was a style of neckwear worn broadly between the 1870s and 1890s.
Both of these ancestors look young and the male in particular could be aged in his late 'teens', as suggested by his complete lack of facial hair here – unusual in a man during the 1880s/1890s. It is conceivable that his photograph is a little earlier in date than the female photograph, for, although these pictures are framed identically and have been preserved as a pair, the lady and man may have posed on different occasions for their photographs.
Both of these ancestors look young and the male in particular could be aged in his late 'teens'
There is nothing to confirm that the occasion represented in these portraits is marriage and, indeed, generally a bridal couple would be photographed together, side by side, by the late 19th century. When companion pictures of a man and wife were created, like this, they may represent a favourite image of each person, even if they were of different dates.
So, to sum up, the ancestors portrayed in these matching framed pictures were almost certainly a married couple, regardless of whether or not they were actually married at the time of their initial photographs. Judging from their apparent ages here, they probably tied the knot around the end of the 1880s or during the 1890s. Hopefully this will confirm to you whether they were, as suspected, your great grandparents or your 2 x great grandparents.