The Australian newspaper The Courier featured an interesting article recently of the visit of the descendants of Peter Lalor to Ballarat, Victoria to pay tribute to their ancestor at the statue of Lalor in the town. It spoke of Margot Coogan's, a descendant of Lalor's, emotional trip to Australia to find out more about the Australian patriot from Ireland who led the Eureka Stockade. Peter emigrated to Australia in 1852. He led the miner's uprising at Ballarat, wounding his arm in the process which was later amputated. He was later elected to the Victorian Legislative Assembly.
Although we could find little records of Peter in our records as he moved to Australia  relatively early, there is plenty of records on the rest of the, just as revolutionary, Lalor family.
Peter's father Patrick was the first Catholic MP for Laois (then Queen's County) since the reign of James II. He was instrumental in the abolishment of the Tithe System during his time as an MP. Below we can a record from the Dublin Almanac and General Register of Ireland 1835 which shows Mr. Lalor as the Representative of Queen's County, residing at 33 Brewer Street, London and in Tennakill, Abbeyleix.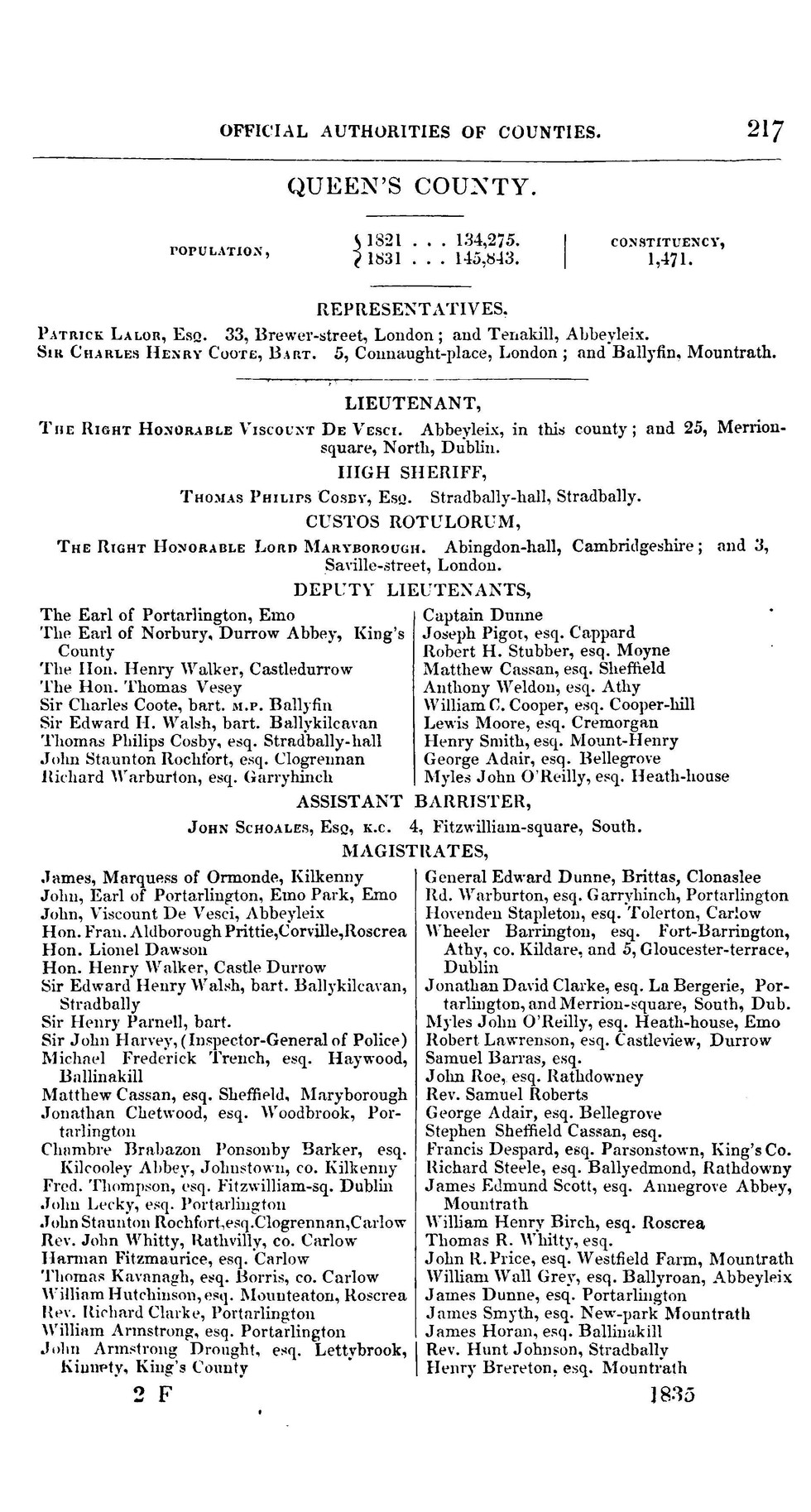 Peter's older brother James Fintan was an Irish revolutionary and leading member of the Irish Confederation who played an active part in the July 1848 Rebellion and the attempted Rising in September 1848. He was also a founding member of the charitable Shamrock Friendly Society. However James's political fortunes were to take a turn for the worse when he began to vehemently oppose Parnell's policies and those of the Repeal Association. However, James is still regarded as one Ireland's most powerful patriotic writers, his work exerting an influence on the likes of Michael Davitt, James Connolly, Padraig Pearse and Arthur Griffith. Below we can see his prison record from Nenagh Prison after his arrest for "High treason":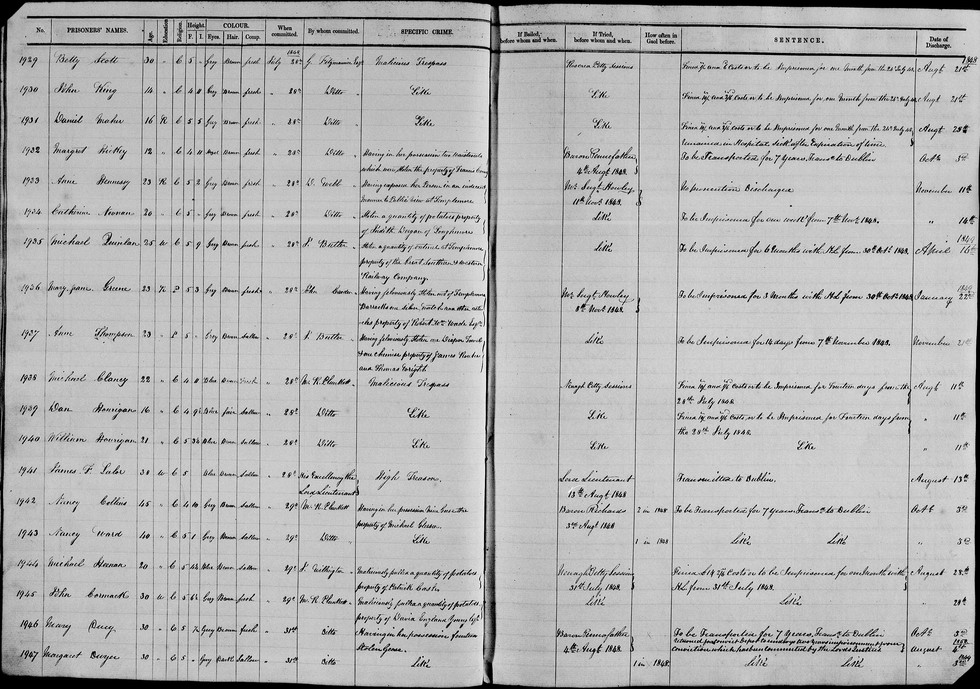 If you have any more info on the Lalors or any connection to them we'd love to hear!