"The Irish in WWI" Exhibition
We read an extremely interesting article about a new exhibition opening in Slane, Co. Meath which remembers 12 residents of the small village which died while serving in World War I. "Their Story – The Irish in World War One" takes place at the Ledwidge Cottage Museum, home to one of Slane's most famous sons Francis Ledwidge who was killed in action in 1917.
Ledwidge is a member of a very small group, that of Irish war poets who wrote specifically about their experiences in WWI. A staunch nationalist, his poetry revealed his pride at being a soldier fighting, as he believed, in the service of Ireland. His best work is included in the collection "Songs of the Fields" which was published in 1915.
The exhibition, running until the end of August, features magnificent display panels and genuine artefacts and memorabilia from WWI, including uniforms, rifles and even the tools used for erecting barb-wire.
We noticed in the article that researchers used census records to research information. We hope they also took a look through Ireland's Memorial Records: World War 1 1914-1918, available on findmypast.ie. These records provide a wealth of detail on Irish soldiers lost to WWI. Below we can see the page which includes the record of Francis Ledwidge, beautifully illustrated by Harry Clarke. The details include the soldier's: name, date of death, rank, regiment, place of death, and place of birth.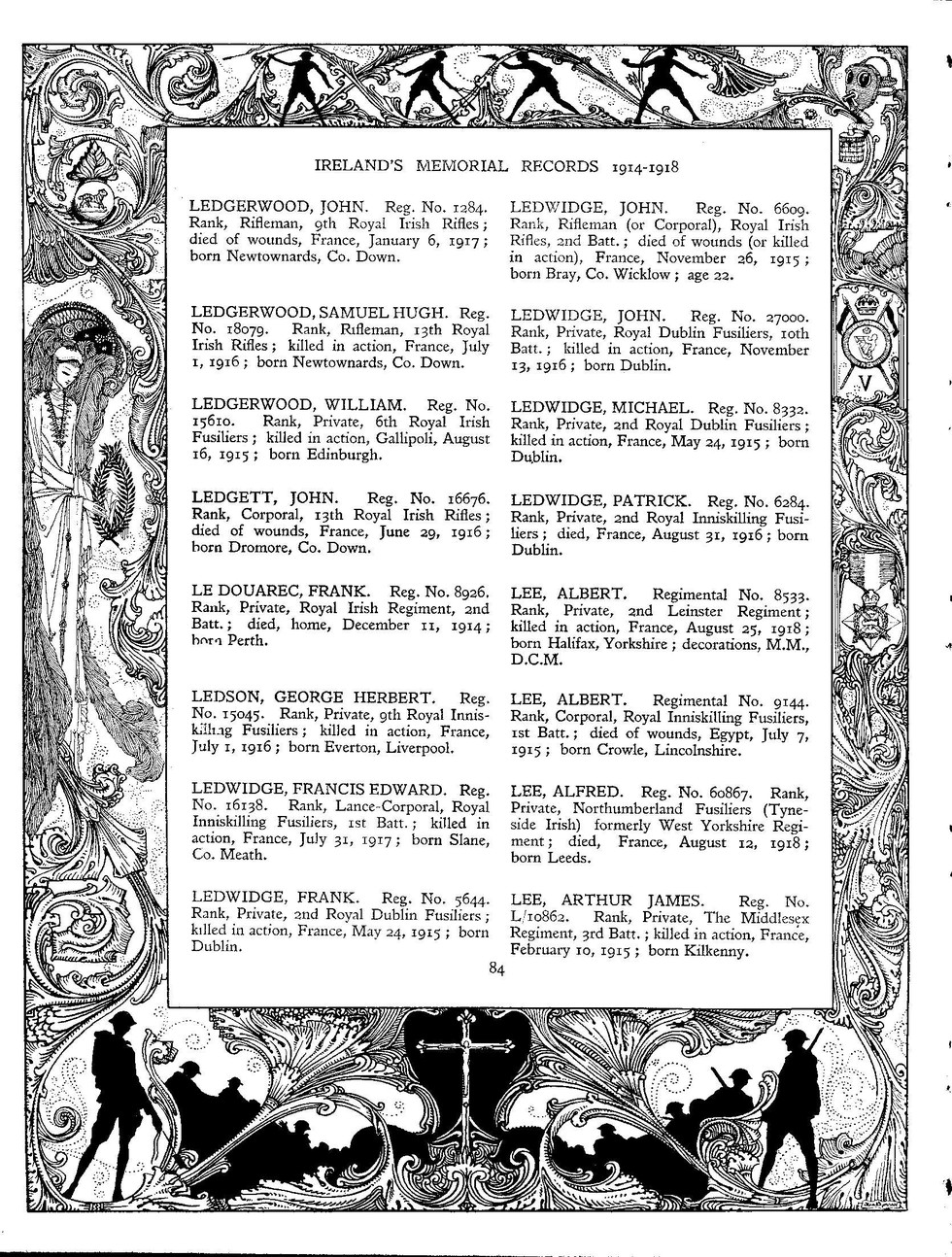 Please let us know if you've found any of your ancestors in Ireland's Memorial Records