There are over 10,000 Irishmen recorded in the Kilmainham Pension records and they represent the ordinary men who signed up to serve with the British Army in Ireland during the late eighteenth and early nineteenth century.  Many, as is revealed by the documents, were illiterate labourers and probably joined the army as it offered a secure income and the chance of a pension at a time when old-age or injury could mean abject poverty.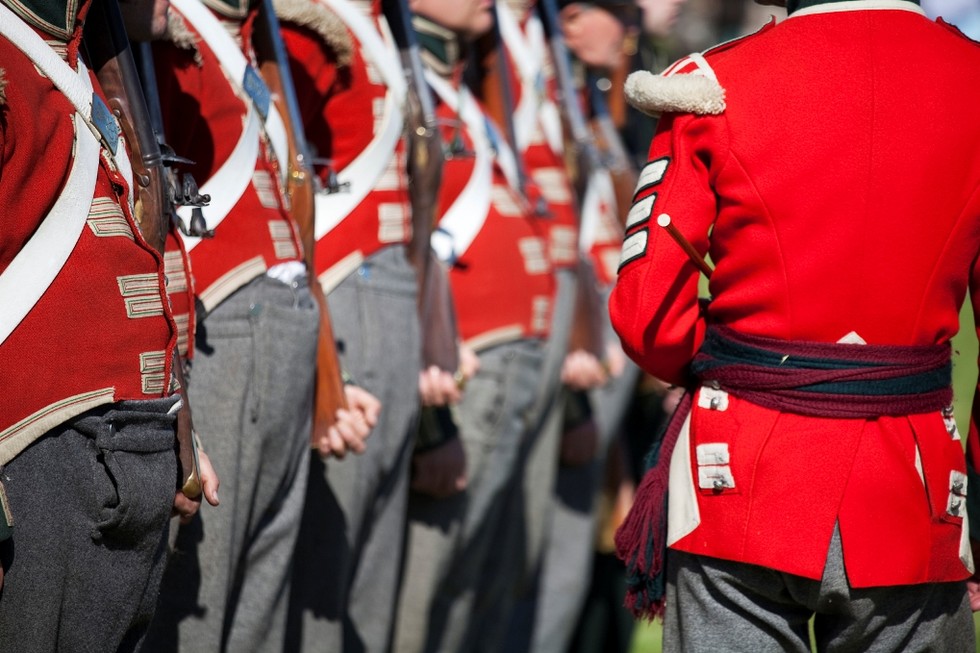 The men in these records served in the era of sailing ships, canon and muskets. During this time (c.1760-1823) the British Army was involved in several major conflicts including the American Revolutionary War (American War of Independence) and the Napoleonic Wars.  The men saw service in the West Indies, America and across Europe - most famously at Waterloo.  On home soil they fought against fellow country-men in the 1798 Rebellion.
Most regiments found in the records are known by numbers, a break with an earlier tradition of naming them after their commander.   These numbered regiments were eventually renamed again and some are still familiar to us today.  The 88th Foot became The Connaught Rangers, the 87th Royal Irish Fusiliers and the 27th became the Royal Inniskilling Fusiliers.  The army in Ireland comprised fewer than 15,000 men for most of the period covered by the records.  For the most part the soldiers were not housed in large barracks, instead they lived in small groups in towns, and sometimes, as in the case of Fencibles, with their families.
In the records we see that men often served in more than one regiment.  A good example of this is Owen Gallagher from Leitrim.  Born in 1725 Owen was discharged at the ripe old age of seventy-seven in 1802.   His record shows the progression of his career.  He entered the army at the age of fifty-five, in 1780, and served for twelve years in the Dragoons (mounted infantry).  At the age of sixty-seven he transferred to the Leitrim militia where he served just one year before going into the Invalid Regiment for the remaining nine years of his service.  He rose in rank from Private to Corporal and then Sergeant in the Invalid Regiment.  He was justly proud of his army career, including the word "Serjt" after his signature.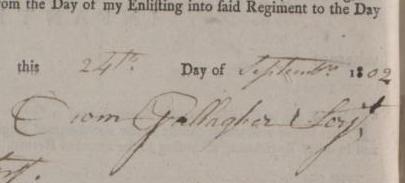 The early date of these records makes them a very exciting addition to our Irish family history records, particularly because they relate to men who would otherwise be ignored by the historical record.  For the most part they are unlikely to have owned land or big businesses after leaving the army, they probably did not leave wills.  Their pension records are the only knowledge they have of their existence, but they tell us a great deal.  From the physical descriptions we can picture what they looked like, and from their occupations and the histories of their regiments we can imagine their lives.