Our new family tree builder
We recently launched our family tree builder, a free web based program to help you build a visual representation of all your family history research. It is merely the first step in our development of a fully integrated family tree program on which users will be able to store photos and historical references, helping to preserve the story of their ancestors. Future features will also include greatly enhanced social functionality, such as the ability to search other users' trees and inviting other users to collaborate on a tree.
If you're new to family tree's we've plenty to help you. We've made a tutorial video featuring Barack Obama's family tree. Below is a screen grab of the Obama tree to give you an idea of how our tree builder looks.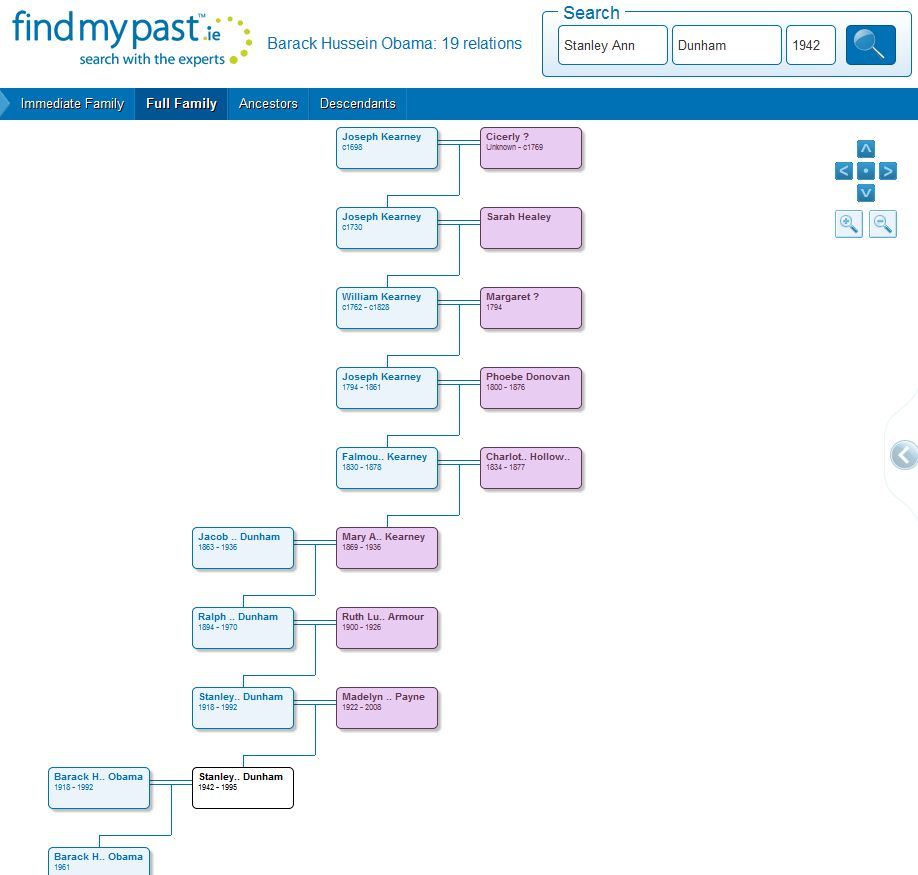 We've also updated our FAQ section where you can find info on building your family tree and the viewing options for your family tree.
We're all busy entering all our family info in to see which of us in the findmypast Ireland team has the biggest tree. We'll keep you posted!