Dig Even Deeper into Lulu's Past
Singer Lulu unravelled a family mystery on Who Do You Think You Are? Our records reveal even more.
Lulu's appearance on Who Do You Think You Are? saw her return to her native Glasgow to get the bottom of a family mystery - why her mother had been raised by another family. Along the way, she found out much more than she bargained for and we've taken the findings even further using our fascinating record collections.
Lulu spent much of her time on the show researching her grandfather Hugh Cairns. Hugh was a Catholic with Irish origins who got himself caught up in the sectarian violence that was taking place between Catholics and Protestants in early 20th century Glasgow. Our newspapers have revealed the details of one such skirmish.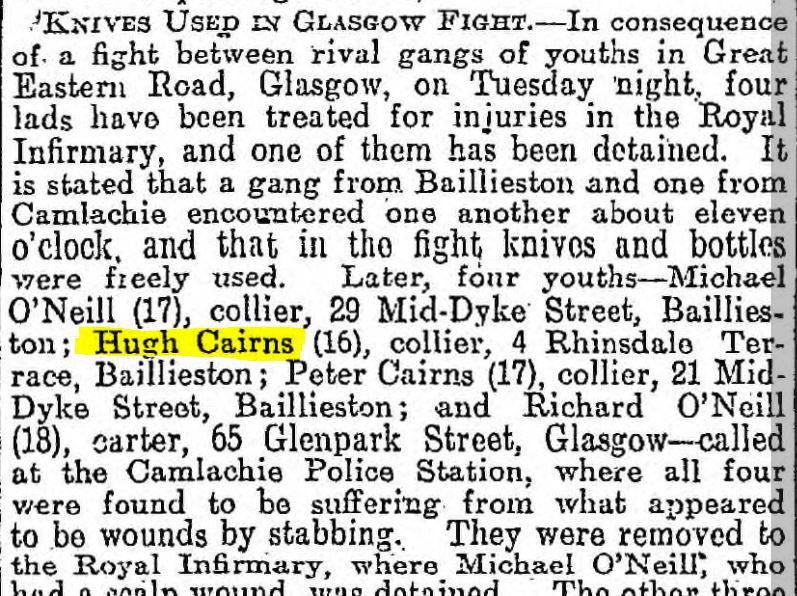 The Scotsman, 4 January 1917Image © Johnston Press plc
Although we can't be completely sure that this is Lulu's relative (his age would suggest it is), it does give a clear idea of what brutal gang violence was like for Glaswegians back then. Lulu also discovered that Hugh had travelled to Boston as a young man with the intent of setting up a new life there but he only lasted 3 months and returned to be with her grandmother. We delved into our passenger lists to see what we could find.
We've unearthed two distinct shipping records for Hugh, an outward entry from the UK and an inward one from the US. Combined, they reveal excellent genealogical details including his age, address, nationality and occupation.
Hugh's relationship with Lulu's grandmother, Helen Darling Cairns (née Kennedy), who came from a Protestant background, sounded like Glasgow's answer to Romeo and Juliet. Both their families opposed their inter-denominational, 'irregular' marriage. Our Scottish newspapers highlight the attitudes such an arrangement would have faced at the time.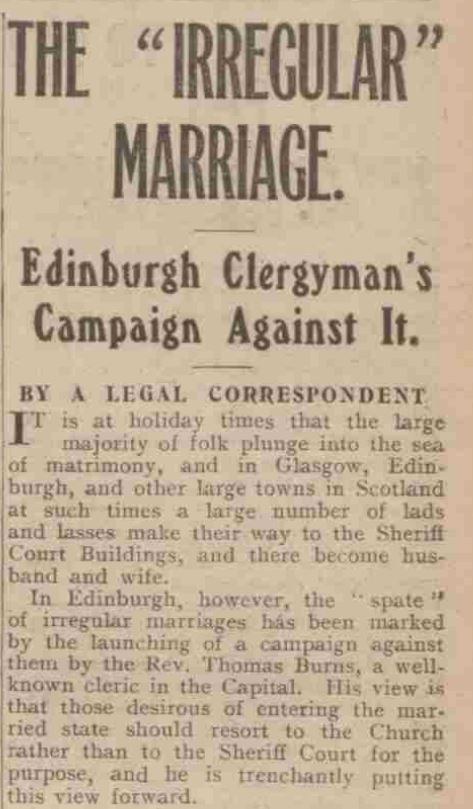 Sunday Post, 2 August 1925Image © D.C.Thomson & Co. Ltd. Image created courtesy of THE BRITISH LIBRARY BOARD.
Going back another generation, the pop legend researched her great grandmother, Helen R Kennedy who was a prominent member of Glasgow's Ladies' Orange Lodge. This was a massive movement in Scotland at the time and once again, we turned to our newspapers for more information.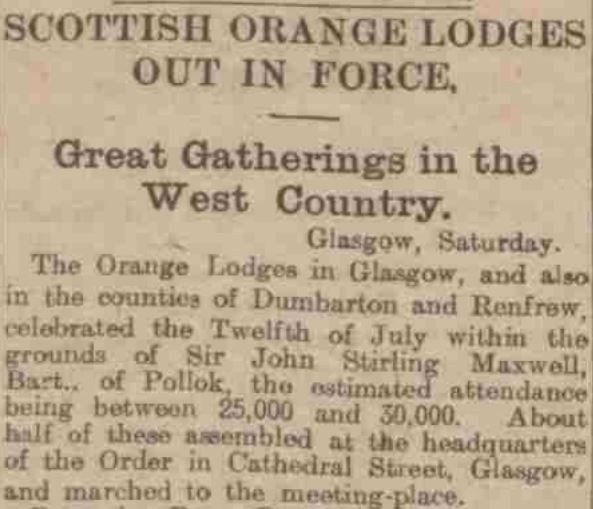 Sunday Post, 10 July 1921Image © D.C.Thomson & Co. Ltd. Image created courtesy of THE BRITISH LIBRARY BOARD.
Who Do You Think You Are? series 14 continues every week on BBC One. Join us here, as well as on Facebook and Twitter, as we pick apart every exciting episode.

Where to Next?