Photo Detective: A Proper East End (Diamond) Picnic?
Jayne,

The attached photo is a group of my relatives at what seems to be a picnic celebrating Queen Victoria's Diamond Jubilee in 1897 (the flag at the back has 'diamond' printed on it, which seems to confirm this). The people I think I know in the photo are a great-great aunt, seated in the middle with another great-great aunt, her half-sister on her right, and her husband (who was several years younger than her) on the left. They all lived in Shoreditch, and the back of the original photograph bears the stamp of a Chingford photographer named Joseph Pettingale. I think they might have been having a picnic in Epping Forest. I would be interested to find out what you can gleam from it.
Julie Gould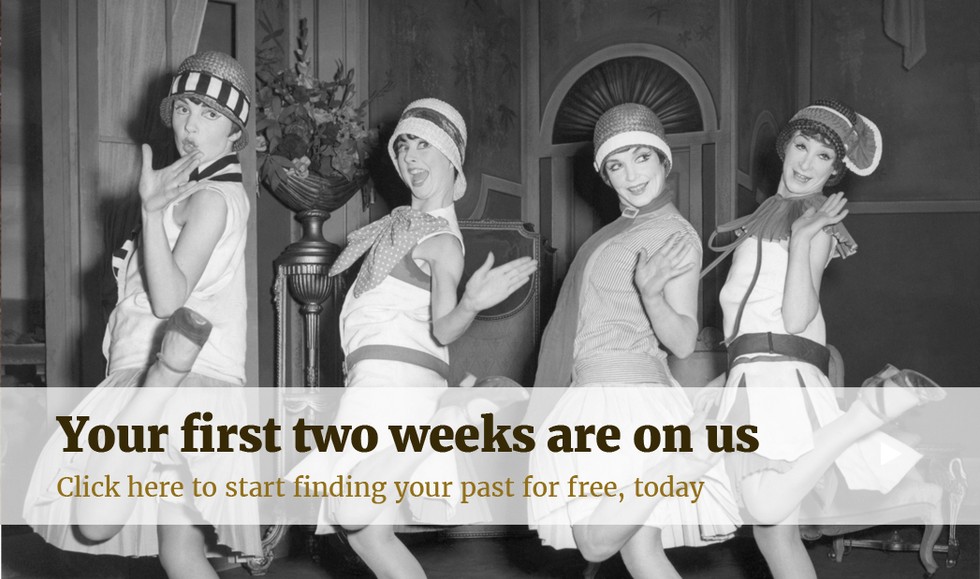 In June 1897, throughout Britain and her overseas colonies, millions of subjects commemorated the 60th (Diamond) Jubilee of Queen Victoria. Both on and after the official holiday (22nd June) the occasion was marked with parades, races and sporting matches, street parties, fetes, outings, fireworks and other festivities. You're lucky to have a personal visual record in the form of a family photograph depicting your ancestors celebrating the Diamond Jubilee, complete with special identifying flag.

This well-composed scene was likely taken by an experienced professional photographer. You mention that an official stamp on the back names Joseph Pettingale of Chingford. Preliminary online research reveals that Pettingale came from Shoreditch. Perhaps, then, your ancestors from that area already knew him and he was the obvious choice of photographer when they wanted to record their Jubilee picnic. I'm afraid I can't confirm from the image whether the location here is definitely Epping Forest, but judging from the wooded setting and its proximity to Chingford, it's highly plausible. It would also have been an especially appropriate venue since Queen Victoria had made a ceremonial visit in 1882, dedicating Epping Forest to, 'the use and enjoyment of my people for all time.'
Everyone is well turned-out for the occasion, their appearance firmly supporting the 1897 date. Female fashion of the time comprised a tailored skirt and blouse or bodice with puffed 'leg-o'-mutton' sleeves, as seen here. The warm season is evident from the number of jackets removed by most men and some ladies, and from several summer straw boater hats, fashionable for both sexes around the 1890s. In general, everyone is dressed according to their respective ages, so the mature ladies seated centre and standing at the back wear formal coloured silk or dark sober outfits with matronly bonnets tied under the chin, whereas the younger women wear more modern white blouses and hats. The little girl and boy at the front wear summer 'Sunday best' clothes featuring ornate collars, with picturesque wide-brimmed hats. A youth, standing right, wears a casual white sports jersey and flannel trousers. The man on the far left also wears white flannels, and, unusually, he has also removed his waistcoat, giving us a rare glimpse of how our Victorian forebears dressed for comfort in summer.
You have already identified some ancestors pictured here, and, centrally-placed, they appear to be the most senior members of this group. It seems likely that all, or most, of the other figures are members of their extended family, so hopefully you will, in time, be able to match some of these other faces to names on your family tree.