Irish Railroad workers in Virginia
One story which we pay close attention to in the findmypast Ireland offices is the work of Clann Mhór a group of volunteers in Virginia, USA who are dedicating there time to documenting the hundreds of Irish workers and their families who laboured for ten years (1850-1860) on the thirty mile long Blue Ridge Railroad from Ivy to Staunton, Virginia. They are also battling to protect the tunnel and contact Irish relatives of these workers.
The construction of the railroad is a tragic story in many ways due to the large numbers of lives which were lost, up to 200, during its construction. The construction of the tunnel was extremely hazardous with a constant danger of explosions, rockslides and exposure to extreme temperatures. Even when their work for the day was done there was an ever present danger of disease in shanty houses along the tracks which the families of the workers lived in. Over 100 deaths were recorded from pneumonia, TB, and pleurisy while a cholera epidemic decimated entire families in the summer of 1854.
A quick search through some of the names recorded by Clann Mhór on findmypast.ie has brought up a couple of interesting results in the Landed Estate Court Rentals:
1.  Bunratty residents James and Michael Carmody
We can see the LEC records for a James Carmody and a Michael Carmody in Clare in 1851 and 1852 respectively in the records below which would seem to fit in with the dates which workers travelled to the US: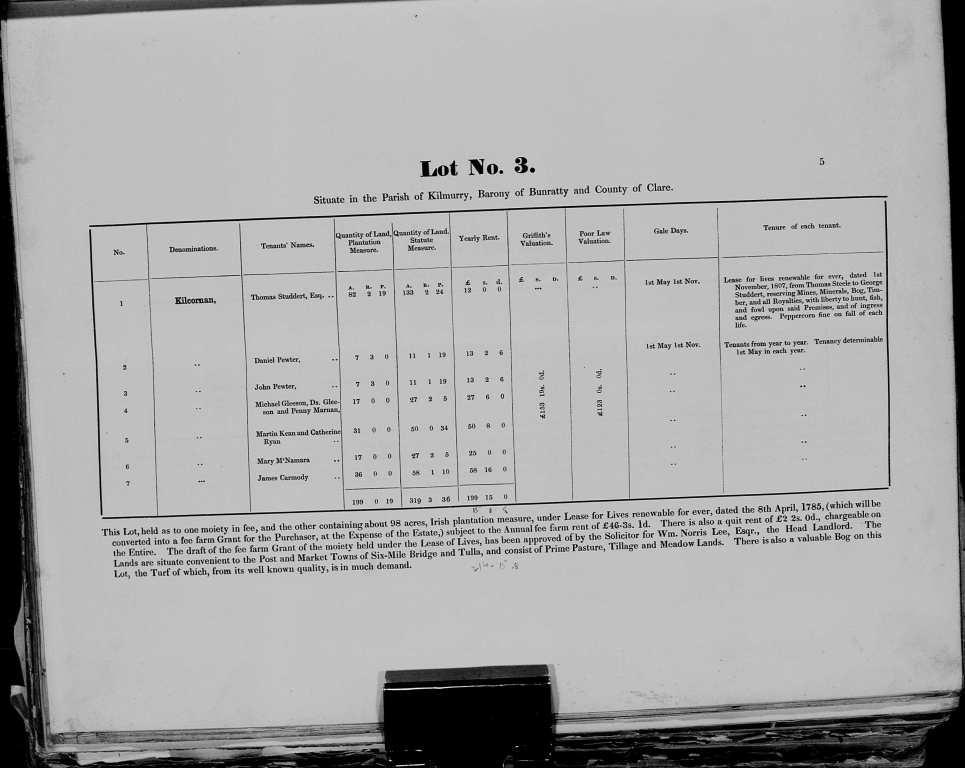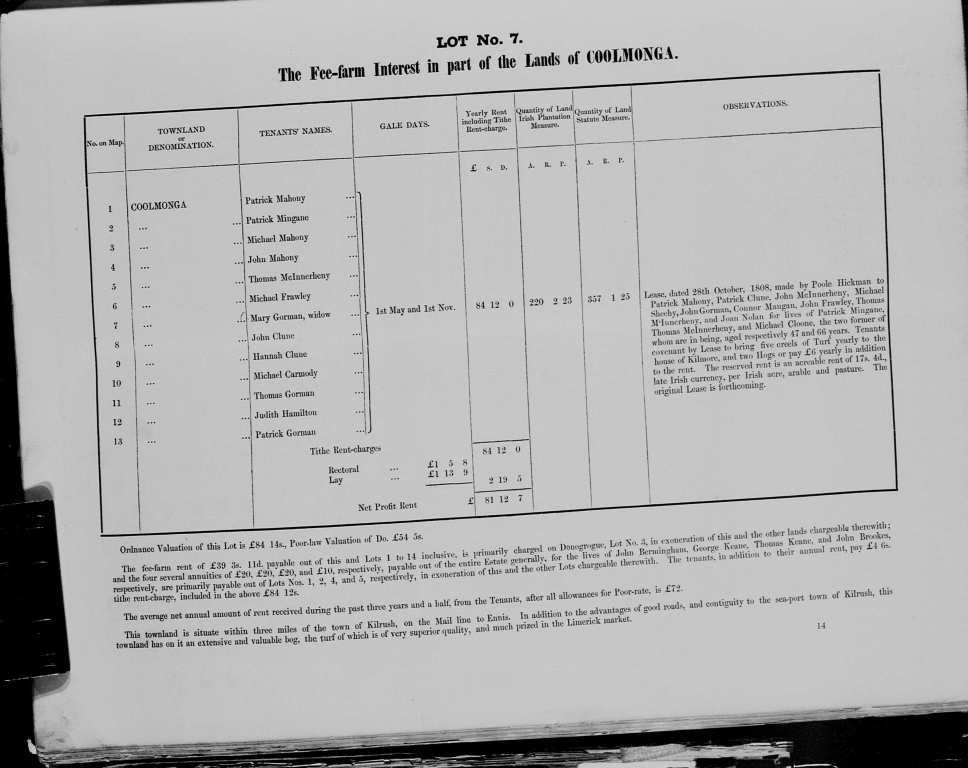 2. Affock residents Thomas and Patrick Hassett
Two members of the same family Thomas and Patrick Hassett resident in Clare in 1850 can be seen in the record below: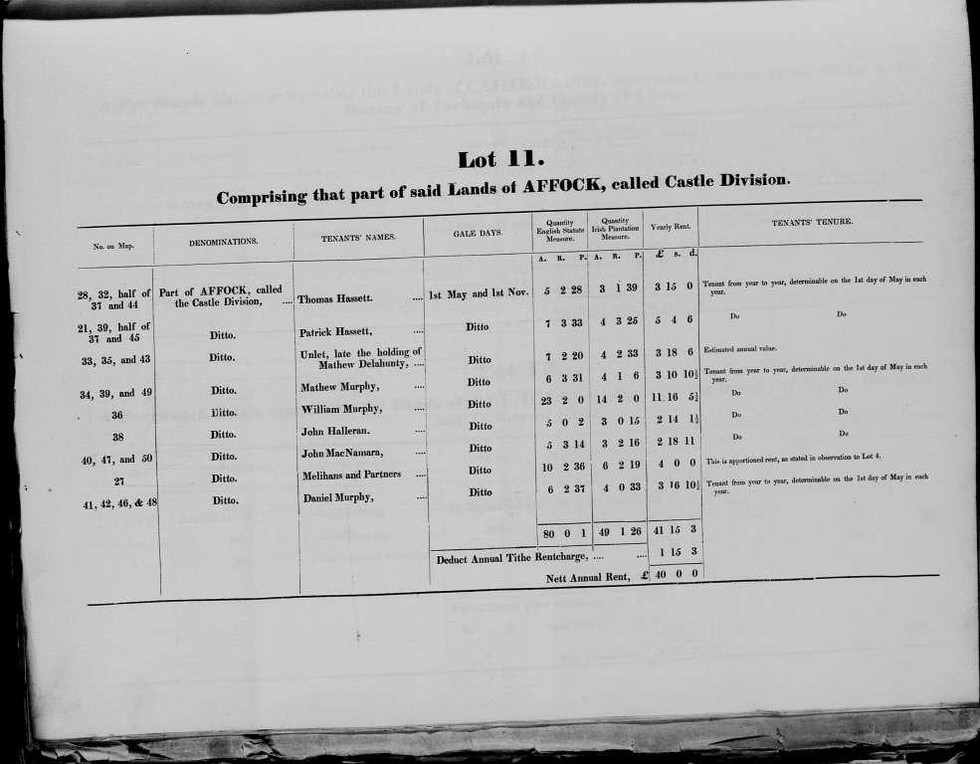 These are merely three examples of records we found after a quick search. We'd be delighted to facilitate some more extensive research for Clann Mhór if any of you know anyone involved with the group.
More information on Clann Mhór
Search the Landed Estate Court Records