Irish Patriots in the Irish Prison Registers
The Irish Prison Registers are an excellent source for tracing your Irish ancestors providing a wealth of information about the person who has been incarcerated including their name, address, place of birth, occupation, religion, education, age, physical description, name and address of next of kin, crime committed, sentence, dates of committal and release/decease.
In the findmypast Ireland office, the Prison Registers have also become the most popular record set to browse through. You can also trace the history of rebellion in Ireland. Below are some of our most famous patriots who have found themselves on the wrong side of the law in their struggle for independence.
Below we can see the record for Robert Emmet's arrest in 1803 for "Rebellion" and his sentence to death from Kilmainham: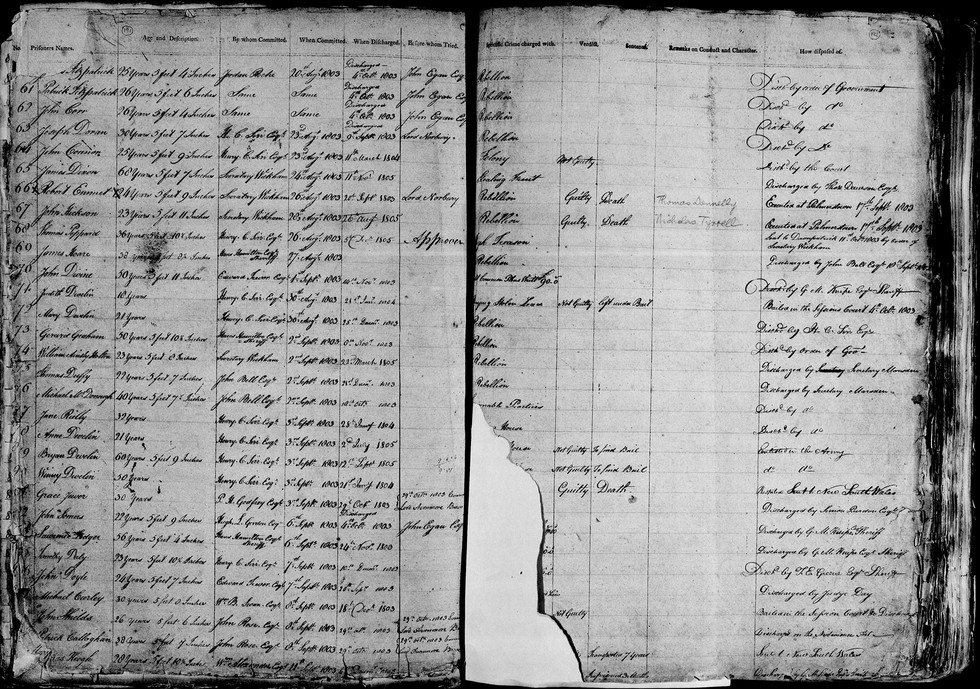 Our next record shows the arrest of William Smith O'Brien and Thomas Francis Meagher for "Serious Treasonable Practice" in 1823. They would go on to become leaders of the Young Irelanders during the 1848 Rebellion: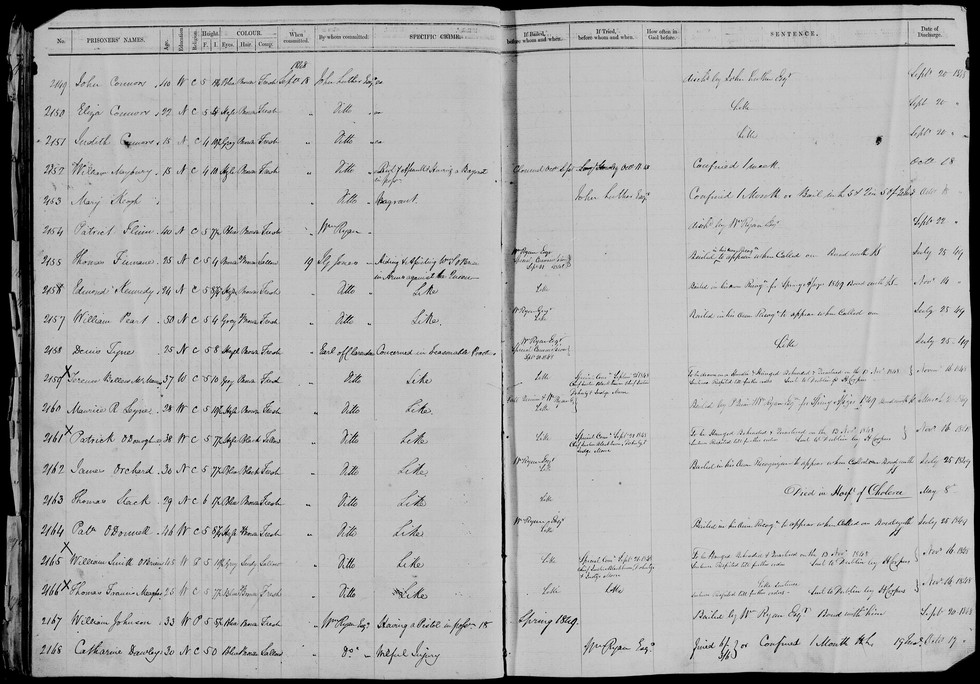 IRB leader John Daly can be seen below along with his brother Ned for their arrest in 1866 for "Being a member of the Fenian conspiracy and assisting in making & concealing bullets for treasonable purposes":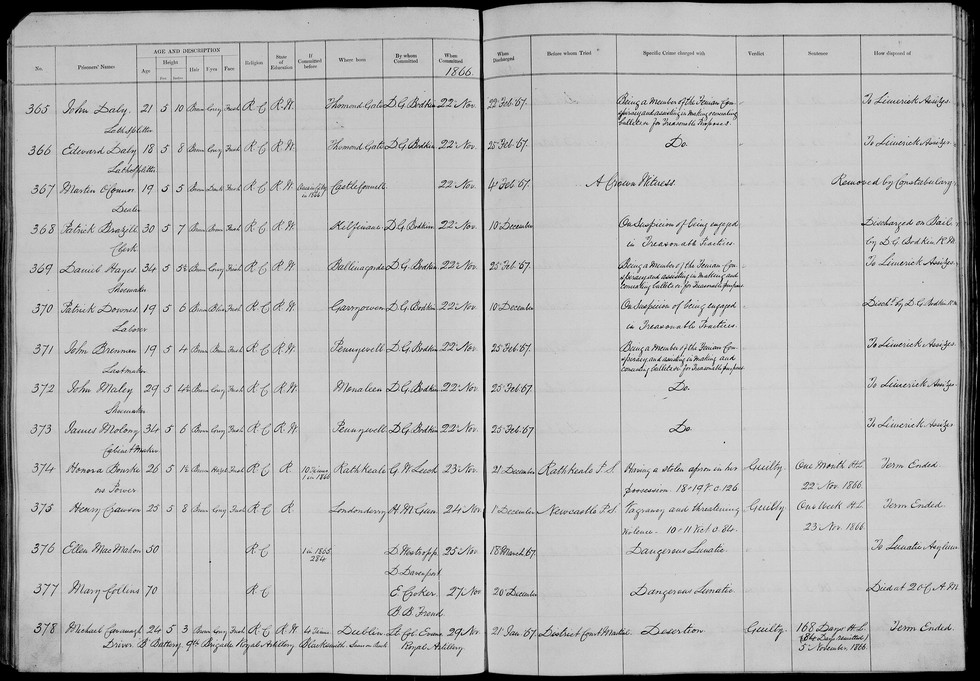 Finally we can see Eamonn DeValéra's arrest in 1916 for "armed rebellion":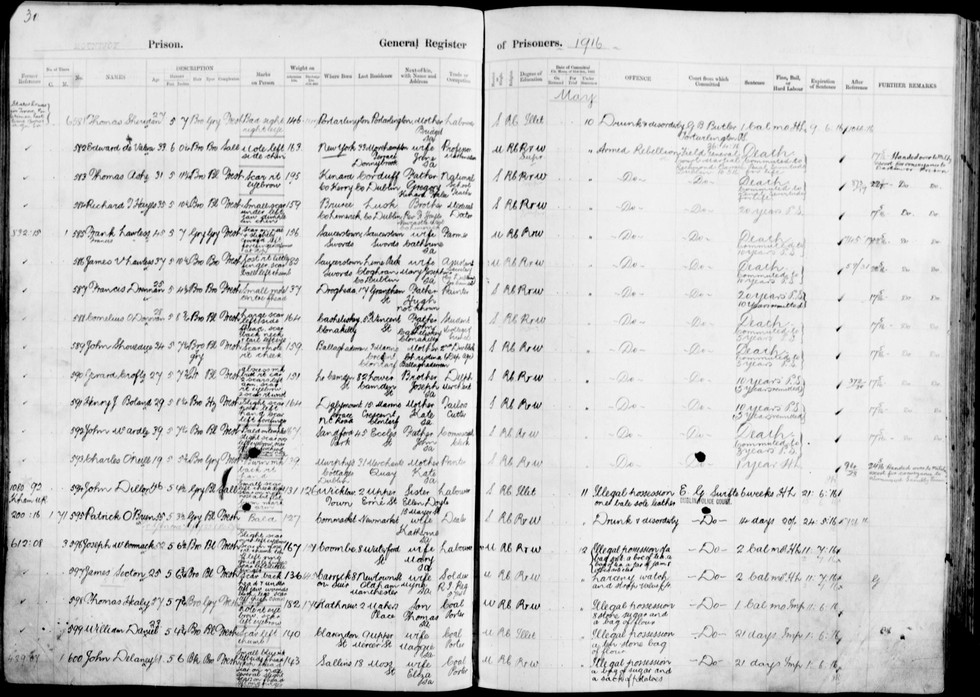 So why not take a browse through the Irish Prison Registers yourself and let us know if you come across any interesting finds!