Irish ancestors in the Merchant Navy Seamen records
Have just had a look through the new Merchant Navy Archives on our sister site findmypast.co.uk and they certainly make for fascinating reading. Over one million Merchant Navy Seamen records have been put online for the first time in association with the National Archives in the UK. The Merchant Navy was integral to putting Britain on the trade and industry world map and included crew members from all over the world including Ireland, the West Indies, Scandanavia and Japan, hence the name "floating United Nations" by which they were often referred.
Many of these records include rarely seen photos of the mariners, marking the first time that many relatives will be able to see what their seafaring ancestors looked like. The records also provide fascinating details about each individual mariner. The most complete records have extremely detailed descriptions, including hair and eye colour, height, and distinguishing marks such as tattoos. Our personal favourite is the record for William Abbey from Dublin who had two tattoos on his right arm, one of clasped hands and one of a shamrock.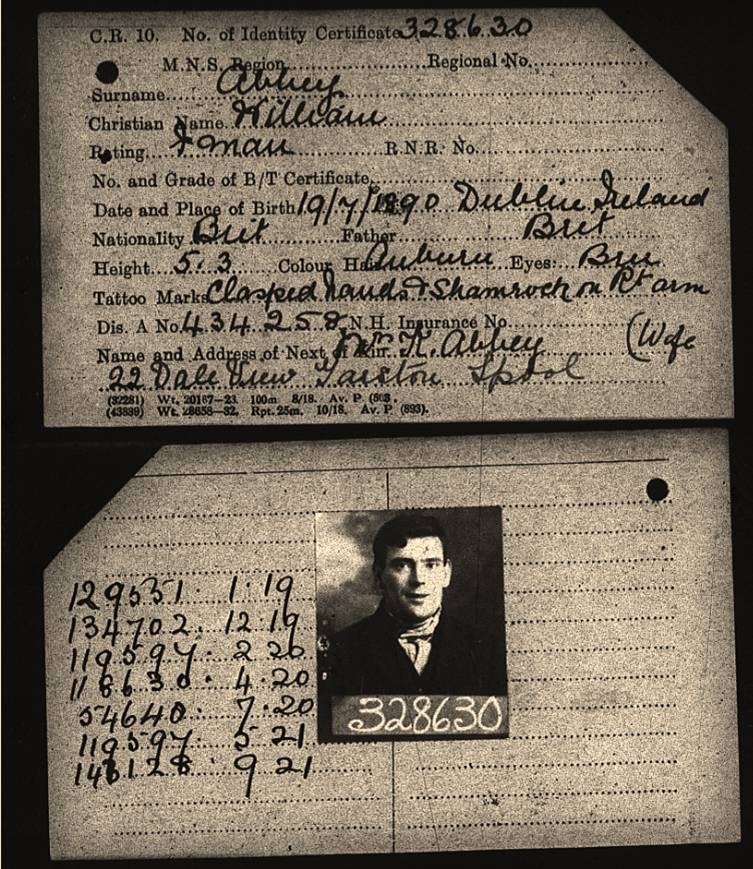 Try a search for your Merchant Navy ancestors on findmypast.co.uk