Inventor's Series - Sir Francis Beaufort
In the last of our inventor's series of blog posts we take a look at Sir Francis Beaufort, Irish hydrographer from Navan in Co. Meath.
Born in 1774, Francis was descendent of French Protestant Huguenots and his father was a rector for the local area. At the age of 14 he joined the East India Company and enlisted in the Royal Navy for whom he remained in active service until 1812. He served in the Napoleonic wars and was known for devoting himself to making meticulous surveys of uncharted coasts. In 1829, at the age of 55, he was appointed hydrographer to the Royal Navy, a post he held until he reached the age of 81.
During his early years of command he developed the first versions of his Wind Force Scale. This 13-point 'Beaufort Scale' is an empirical measure that relates wind speed to observed conditions at sea or on land. It was officially  adopted by the British navy in 1838.
In our Irish family history records we found an entry for Sir Francis Beaufort in Burke's Landed Gentry of Ireland, his entry falls under the Edworths of Edgeworthstown after he had married Honora Edgeworth in 1838.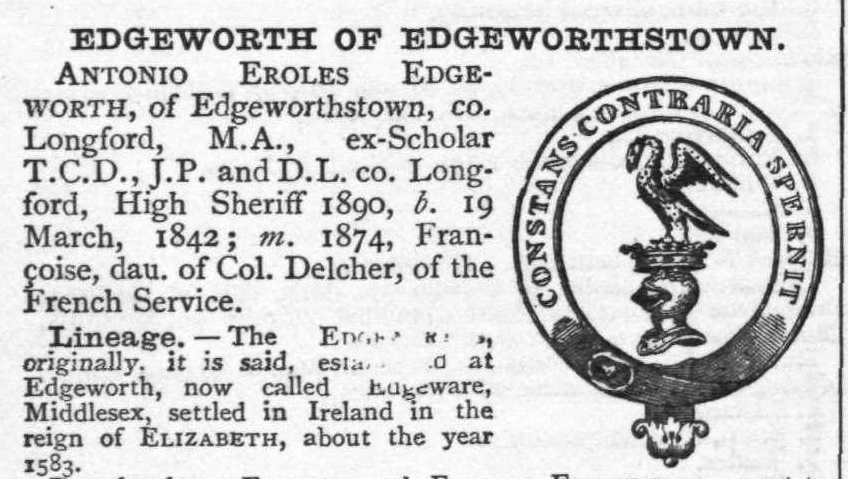 We hope you've enjoyed our Inventors series, if there's any other areas you'd like us to do a special series on please email us at support@findmypast.ie. We'd love to hear from you.