In memory of some marvellous mothers!
It can come as no surprise that we hold mothers in pretty high regard here at findmypast.
They're our daily heroines, from kissing our scraped knees as children to massaging our bruised egos as adults. On this Mother's Day we'd like to take a moment to celebrate a few heroic mothers from over the years, chosen from the pages of our wonderful Newspaper Archives.
The Heroine from Hull
The original news story was reported in the Daily Mail on Monday September 12, 1921 under the headline 'Heroic Hull Mother'. It told the inspiring tale of a mother who saved her family from their burning home. Here is what happened: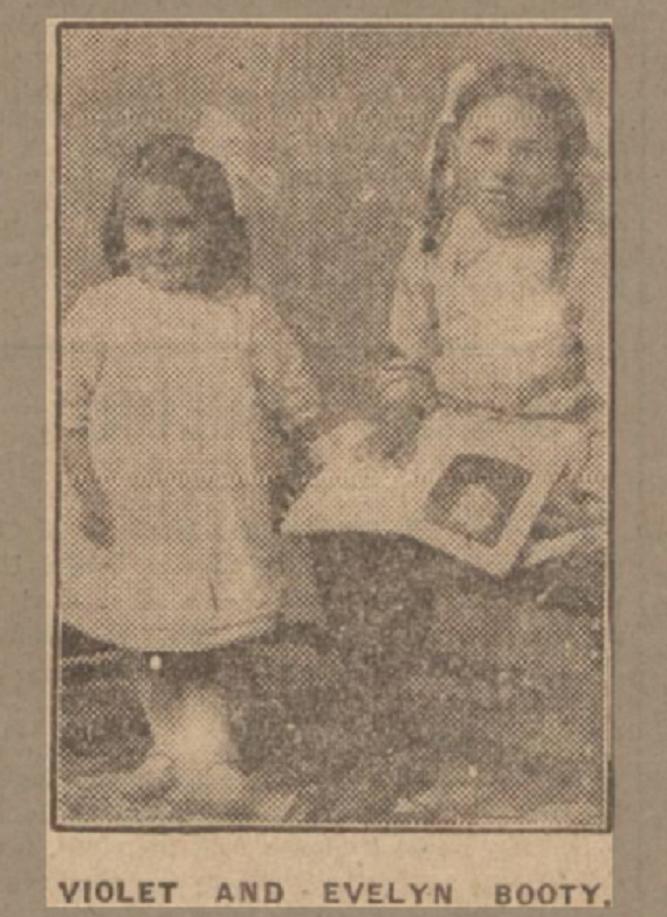 The fabulously-named Mrs Booty from Hull proved her mettle one night when she was awoken by the smell of smoke.
Having retired to bed with Mr Booty at around 10 o'clock, the lady of the house was roused around midnight by fumes coming from the staircase. Waking her husband immediately, Mrs Booty dashed into the adjoining room, where her two daughters Violet and Evelyn were sleeping.
Mrs Booty's first instinct was to throw open the window, however in her fervour to rid the room of smoke she unbalanced herself, and crashed out into the yard below.
Though cut and bruised Mrs Booty recovered herself quickly, grabbed a ladder, and clambered back up into the house to her children's aid.
Taking 12-year-old Violet in her arms, Mrs Booty climbed out of the window, however as she descended the ladder collapsed under their combined weight. The pair fell to the ground, the child unconscious.
Thankfully at this point a neighbour interceded, and the Violet and her mother were taken safely to another house.
Mr Booty, who had collapsed unconscious on his way to rescuing three-year-old Robert upstairs, was rescued with the two other children when neighbours raised the alarm. All hailed the quick reaction of Mrs Booty, which had saved them all.
Historically, the duty of a woman, and therefore of a mother, was to stand mildly by, leaving the glorious work to the men while quietly being everything to everyone. Occasionally however, a lady got her due. Here are a couple more examples: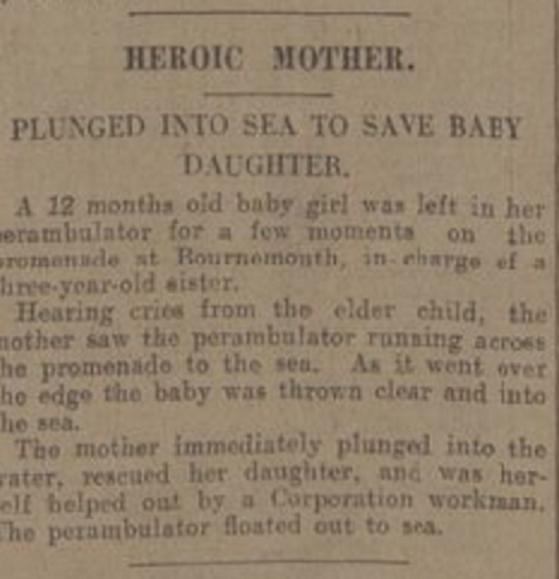 Lost no time: A mother plunged straight into the sea to rescue her one-year-old baby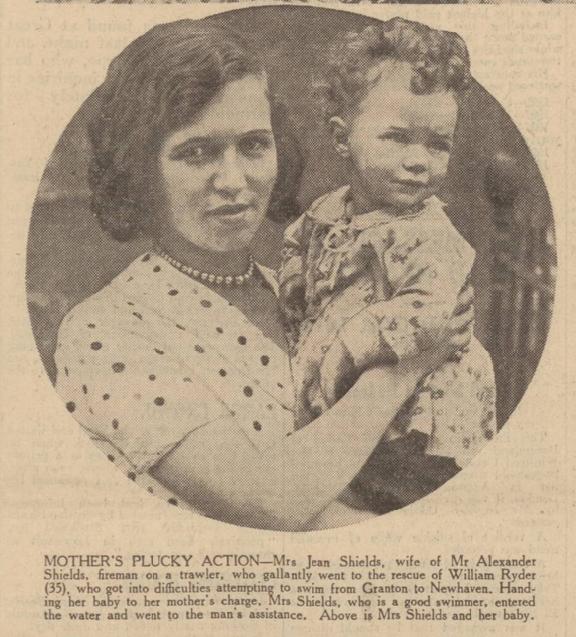 Mother to the rescue: A Mrs Shields dived to rescue a swimmer in difficulty while out on a walk with her baby