Hugh Lane in Thom's Directory of Ireland
Hugh Lane, founder of the Hugh Lane gallery and former Director of the National Gallery of Ireland was born on this day in 1875 (died 7 May 1915), thanks to the National Gallery of Ireland for the reminder.  We had a look through the records and found an entry for: "Lane, Sir Hugh P. hon. Director Municipal Gallery of Modern Art, 17 Harcourt street". You can see the record taken from Thom's Official Directory of Ireland, 1910 below:

Hugh Lane's is a remarkable story. Born into an unstable family in Cork, brought up in Cornwall and going on to found the world's first known public gallery of modern art. He was also a nephew of co-founder of the Abbey Theatre, Lady Gregory. Lane devoted much of his life to establishing a contemporary art gallery worthy of the city of Dublin. After much lobbying of Dublin Corporation he was offered 17 Harcourt Street, former town house of the Earls of Clonmell. This is the address he's listed at in the directory entry above.
However this site was merely temporary and Lane's frustration at not being offered a permanent site for a gallery developed into a scandal of sorts. He drew up a will in which he bequeathed his French pictures to the national Gallery of London. After much debate and public shows of protest towards Dublin Corporation and the government by W.B. Yeats, and other members of the Irish cultural society, Lane changed his mind and left his collection to the city of Dublin. He had signed this codicil but it had not been witnessed before he was killed in 1915 aboard the Lusitania when it was hit by a German torpedo off the coast of Kinsale, not far from where he was born.
Some legal wrangling between the National Gallery of London and the city of Dublin ensued before an agreement was reached in 1959 whereby the paintings are shared between Dublin and London. The paintings are now housed in the beautiful Charlemont House on Dublin's Parnell Square.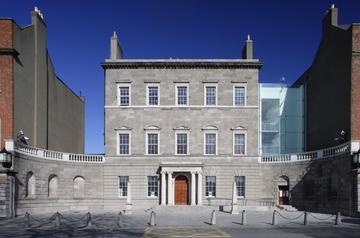 To be honest though, we think we preferred Edwin Luytens design of a gallery spanning the Liffey!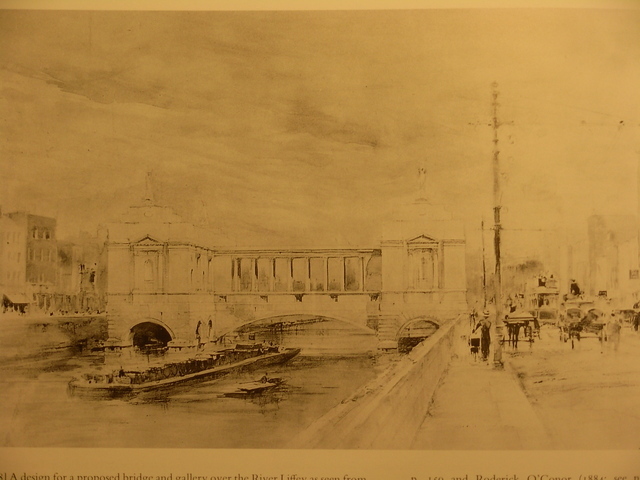 Search Thom's Official Directory of Ireland
More information on Hugh Lane: