Honourable Artillery Company records released on findmypast
As the Honourable Artillery Company records are released today on findmypast, the HAC's very own Sean Crane explains the significance of this unique collection.
London, September 1914, the greatest city in the world.
The Honourable Artillery Company stands  a microcosm as its volunteers gather under the eyes of its Captain General, King George V, to march through the City Road gates and on to the SS Westmeath and off to war.
Discover your ancestor in the Honourable Artillery Company
Heirs already to 350 years of history in the City of London, these men were on the start line of a war that would take HAC units to France, Belgium, Northern Italy, Egypt, Palestine, Aden, Syria, and Jordan.
Clerks, solicitors, barristers, bankers, artists and poets, everyone a volunteer for overseas service in the Territorial Force,  they represented every facet of life of the commercial, financial and diplomatic capital of the globe.

The Honourable Artillery Company has preserved comprehensive records from 1657 and a selection of these from 1848 to 1922 is released on the Find My Past website today.
Sources in this fantastic collection are as varied as a Depot Register of Recruits for the last year of the war, a Register of Members of the 1st Battalion 1914-19, and nearly 13,000 unique and individual war record cards compiled in 1919.
The records list the Company's gunners and infantrymen from every walk of life: bankers and lawyers, clerks and coalmen, painters and poets; a vivid, detailed and vibrant picture of a world that was stepping into a darkness from which, in Lord Grey's thoughts, it would not emerge inside a generation.
Explore ALL our records for just €1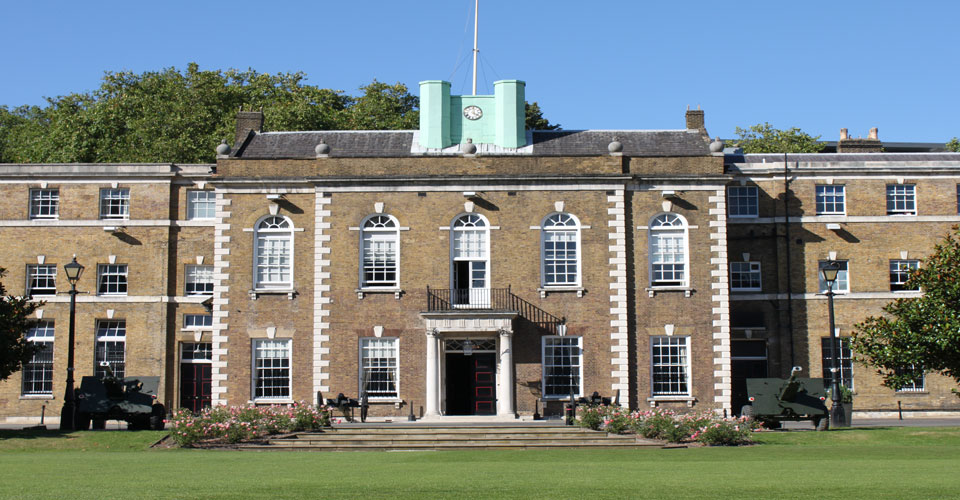 Armoury House, home to the Honourable Artillery Company, stands on City Road in London
Images courtesy of the Honourable Artillery Company