findmypast Ireland at WDYTYA Live
In our second globe-trotting adventure in a month we travelled to WDYTYA Live in the Olympia London. It was our first visit to the event and we certainly weren't left disappointed by what is described as "the largest genealogy conference in the English speaking world".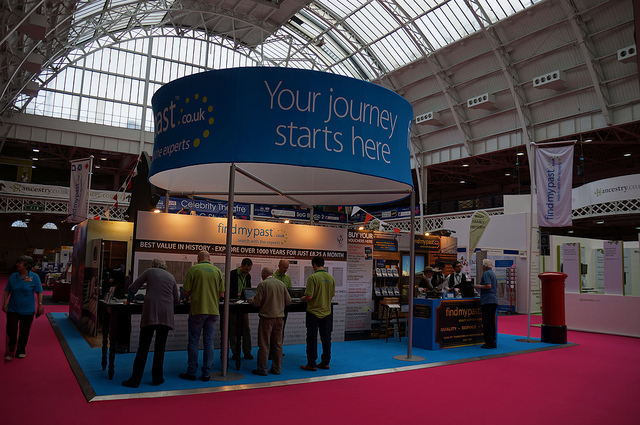 Friday started off slowly but within an hour the findmypast stand was swamped with people looking for help tracing their ancestors. We were really surprised by the amount of people who came specifically to seek out help with the brick walls they had hit, as so many do, when researching their Irish family history. The Petty Sessions order books seemed to be the real star for those searching the Irish records. We had just launched them the day before and loads of you seemed to find details of some minor squabbles you're great-great grandparents were involved in.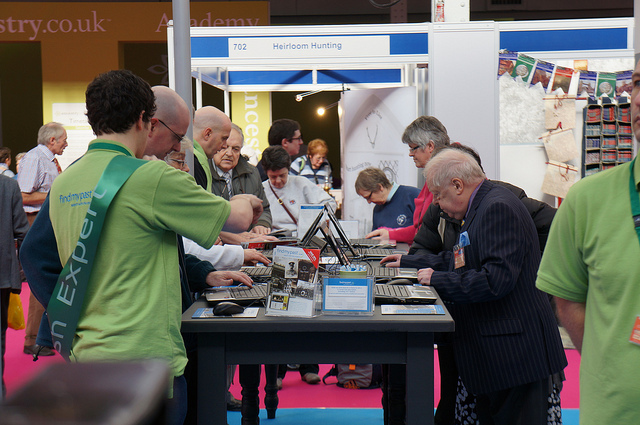 As it was the first day it was a great opportunity to meet everyone we have regular contact with but don't get to meet that often. We met Chris Paton running to one of his completely packed talks, unfortunately we couldn't pull ourselves away from the stand but we believe they were brilliant, giving plenty of people some hope and direction with their Irish research. We also meet Claire Santry of the always informative and helpful Irish Genealogy News.  Before we knew it it was 5:30 pm and the hall was beginning to empty out.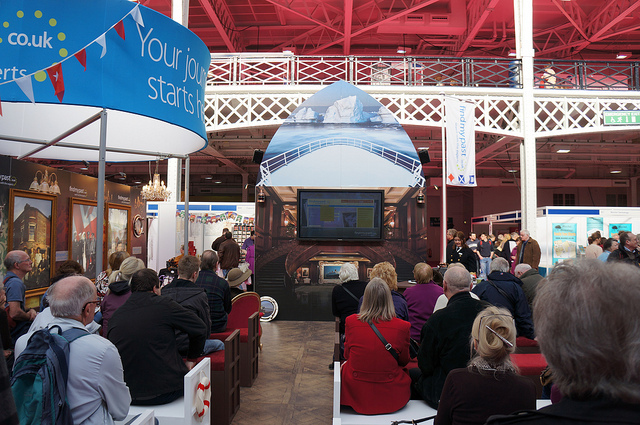 Saturday was busy, busy, busy from start to finish. The talks in the main hall of the S.S. Findmypastic were standing room only with Captain Chatfield giving plenty of helpful information on all the records available on findmypast.co.uk, the British Newspaper Archive and findmypast.ie, as well as some sneak previews of the records we have coming down the line. We got a chance to speak to Bob Blatchford quickly whose Irish Family and Local History Handbooks were flying off the shelves. Our directory records seemed to be particularly popular with some of you finding the Irish craftsmen and post mistresses in your family tree. As with Friday the time absolutely flew by and the day was over before we knew it.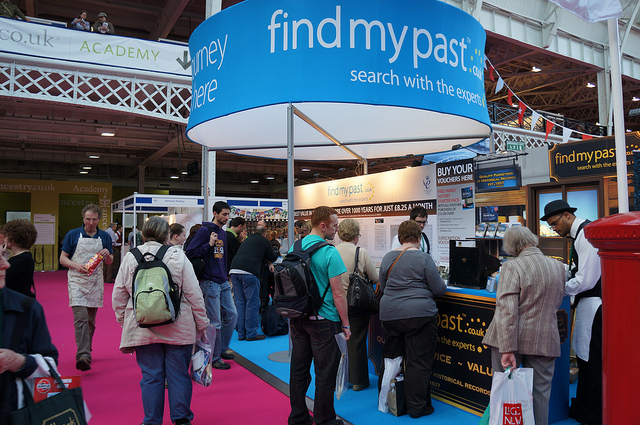 By Sunday everyone seemed to be favouring a day out in the beautiful English sunshine but we were all kept busy right up until the shows end.
Our first WDYTYA Live was a great experience and we can't wait for our next visit, a great crowd, great exhibitors and brilliantly organised, what more could you want?