Discovering a soldier's marriage to a teenage bride
Thousands of Europeans lived in India, and the largest contingent were in the military. Of these, over 50% were Irish. findmypast's very own Ireland Executive Aoife O'Connor had hit a brick wall tracing her husband's family history, until she discovered records from the British in India collection which revealed a previously hidden piece of the puzzle. Here, Aoife shares her journey:
"This tale begins, as all good ones do, with an old picture and a family story.
All members of my husband's family have copies of photographs of their great grand uncle, Patrick Gorman, one in his army uniform and with his wife and family in Australia. Although he was obviously in the military, it was always a little hazy just how he got to Australia.  The story, which I learned using records I found on findmypast, took me around the globe.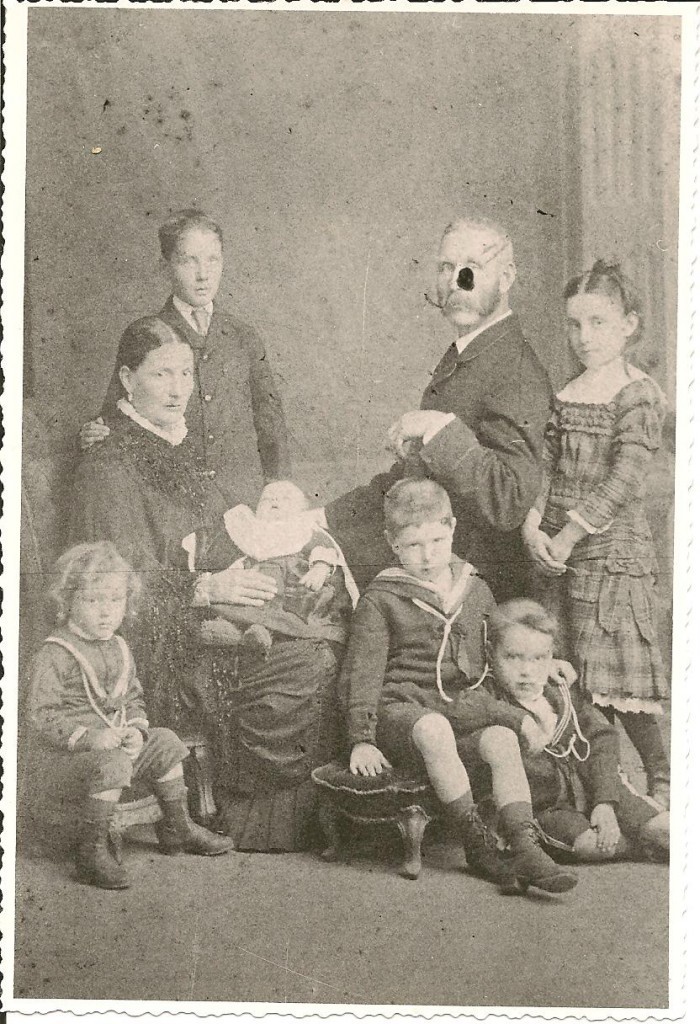 Patrick Gorman and his family
Patrick Gorman joined the RA from the Dublin Militia Artillery aged 19. His military record on findmypast shows that he then joined the Royal Artillery. Having spent time in Canada during the American Civil War, he left the army with the intention of moving there permanently, but after working as a fireman he rejoined the forces and was deployed to India.  Patrick's military record includes all the details about his birth in Dublin, his intention to live in Canada, his career as a fireman, rejoining the army and his transfer to India.
Start exploring the British in India collection now
Once in India, Patrick met and married 19-year-old widow Mary Murphy nee Dorras. I learned her age (which the rest of the family had previously been unaware of!) thanks to their marriage certificate, which I found in the British in India collection. Patrick and Mary's two eldest children were born in The Punjab, and their baptism records can still be seen in the British in India collection. He was then sent back to Ireland where at least two more of his children were born.
After leaving the Royal Army in 1884 Patrick emigrated to Australia, where he served as a Sergeant Major with the fledgling Queensland Defence Force. Patrick's military record notes his intention to live in Brisbane. And so we come full circle back to the family photo!  Which says Patrick Gorman, Government House, Brisbane.
The photo shows the family just after they emigrated to Australia. Patrick then served on the staff at Government House, Queensland. He died in 1916 aged 76, survived by his wife Mary and about ten children. Three of his sons served in AIF during WW1 in the Middle East, France and Belgium."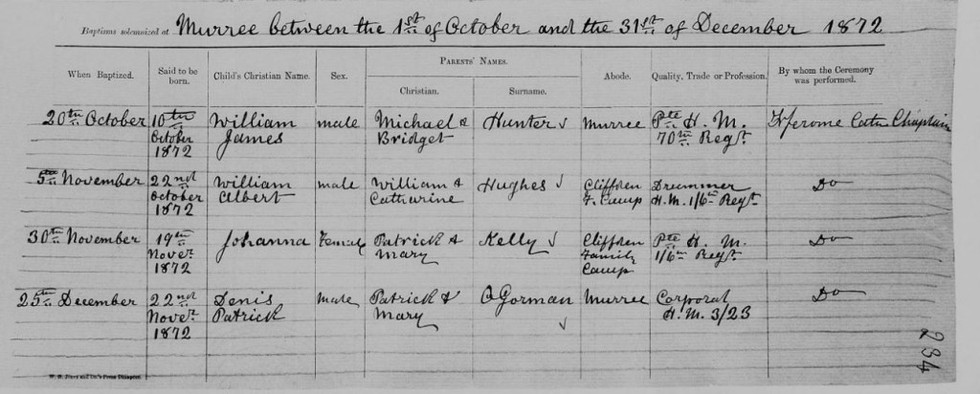 Denis Patrick's baptism in India, 1872