Christmas symbols…or are they?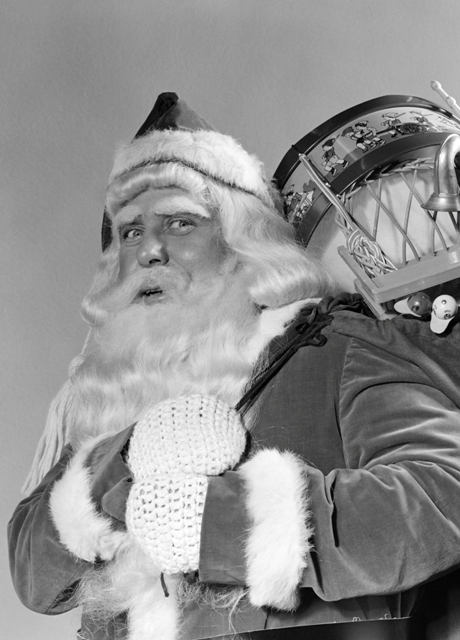 From mistletoe to mulled wine, Santa to snowmen, there are certain modern day symbols that are synonymous with the festive season. But was this always the case? We consulted our Irish Newspaper Collection to find out what today's Christmas icons would have meant to our ancestors.
If you were travelling with Santa Claus in 1851 there would be no sleigh or reindeer involved. The Santa Claus was the name of a ship destined for New York.

Cork Examiner, 6 August 1851
Everyone loves to pull crackers over Christmas but if you did so in mid-nineteenth century Ireland you may have found yourself on the wrong side of the law as crackers were a type of deadly weapon!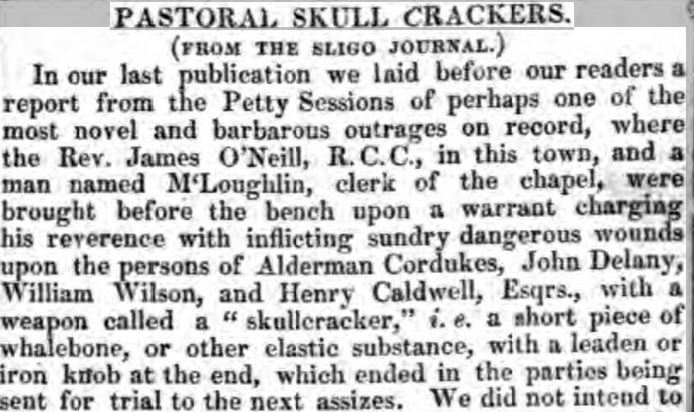 Dublin Evening Mail, 15 January 1849
These days, you may need some 'Dutch courage' before you try to get someone under the Mistletoe. Perhaps that was the inspiration for this well-known brand of gin in the late nineteenth century.

Belfast Newsletter, 9 September 1896
Rudolph and his friends might not be best pleased if they knew this – it appears Reindeer tongue was somewhat of a delicacy for our Irish ancestors!

Dublin Evening Mail, 30 November 1849
We know him as the chirpy, cheery bird that adorns the cover of millions of Christmas cards around the world but one particular Robin Redbreast was seen as a troublesome murderer in 1844.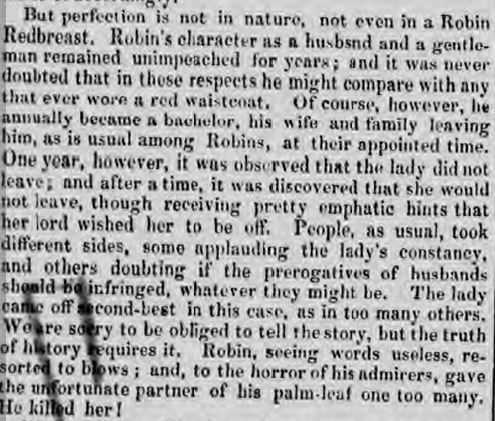 Belfast Newsletter, 18 June 1844
You can find many more festive stories from bygone times amongst the nearly 2 million articles in our Irish Newspapers Collection on findmypast now.