What Canadian Census Records Reveal About your Ancestors
Are you researching your Canadian family history? These records are essential.
Perhaps you're looking for ancestors who you know travelled to Canada but have found no trace of since? If so, we've been steadily building up a collection of record sets that may well make your family history exploration on Findmypast a little easier - Canadian censuses.
We now have 6 full Canadian censuses available to search, and Canadian census records are an unusually rich resource. But what can they tell us?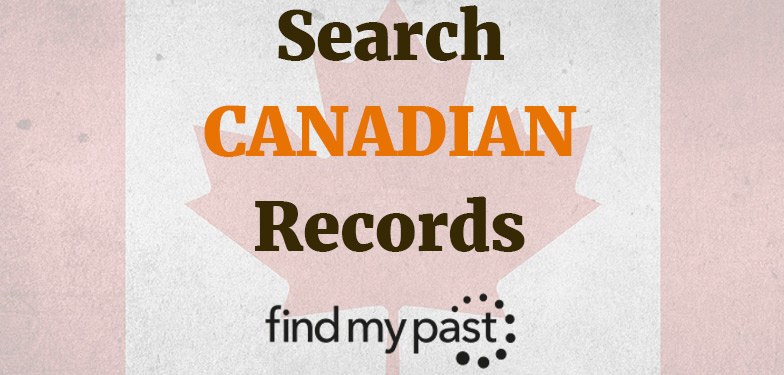 The Canadian Census
When the earliest census we currently have was enumerated in 1861, Canada consisted of Canada West (Ontario) and Canada East (Quebec) but it also collected population details for New Brunswick, Nova Scotia, and Prince Edward Island. By 1891, this had expanded to 201 census districts and 2,475 sub-districts.
The 1901 census covered 206 census districts and 3,204 sub-districts. 9,000 enumerators took the details of 5,371,315 individuals (compared to 4.5m in 1891). By 1911, this had grown again to over 7 million.
What Censuses Tell You
It's worth noting that it's always worth checking the image for these records, as the information that is transcribed isn't the complete information detailed in the census itself. Also worth bearing in mind is that, depending on from which part of Canada a person hailed, the results can be in English or French.
The transcript page of each census will tell you slightly different things:
1861
Name
Sex
Birth year
Birth place
Marital status
Religion
Relationship to head of household
Subdistrict
District
Province
1871
Name
Sex
Age
Birth year
Birth place
Origin
Marital status
Religion
Family number
Subdistrict
District
Province
1881
Name
Relationship
Sex
Age
Birth year
Birth place
Religion
Origin
Year
Family number
Subdistrict
District name
Province
Film
Other household members
1891
First name(s)
Last name
Sex
Relationship
Age
Birth year
Birth place
Marital status
Year
Relation to head of household
Family number
District name
Province
Other household members
1901
First name(s)
Last name
Sex
Race or tribe
Age – for those under the age of one, their age is expressed in fractions (e.g. 3/12 means 3 months old)
Birth year
Birth date
Birth place
Marital status
Relationship to head of household
Immigration year
Naturalization year
Image link
Family number
Division
Sub-district name
Sub-district number
District name
District number
Province
Film
Page number
1911
Name
Relationship
Marital status
Sex
Birth year
Birth date (month and year)
Birth place
Race or Tribe
Immigration year
Naturalization year
Link to record image
District name
District number
Subdistrict name
Subdistrict number
Film
Page number
Family number
Province
Country
Other household members
On images for each census, the fields that were enumerated differ, but they contain a great deal more information than is supplied by the transcript. Here are some examples:
1881 Canada Census

Number of vessels owned (column 1)
Country or province of birth (column 11)
Religion (column 12)
Married or widowed (column 15 - a dash indicated the individual had never been married)
1891 Canada Census

Profession, occupation or trade (column 16)
Unemployed during week before census (column 19)
Deaf and dumb (column 23)
Blind (column 24)
Unsound mind (column 25)
1901 Canada Census

Ethnicity (column 5 - this column will contain some outdated terms that don't reflect modern Canadian census taking)
Year of naturalization (column 13)
Racial or tribal origin (column 14)
In-depth details of occupation (columns 17-27)
1911 Canada Census

Year of immigration to Canada (column 12)
Religion (column 16)
Employer (column 19)
Whether individual can read (column 34) and write (35)
Language commonly spoken (column 36)
For more information on the fields you can find in the 1911 Canada Census, visit the record page.
Start Your Family History Journey Now