10 Reasons to Love the Terrible Twos
Two is traditionally a magical age for a child, an age of memories and self-discovery, a time of significant milestones and imaginative initiatives. It is no different here at findmypast.ie. We want to expel the notion of the 'terrible twos' by giving you 10 reasons why being two years old makes us better than ever.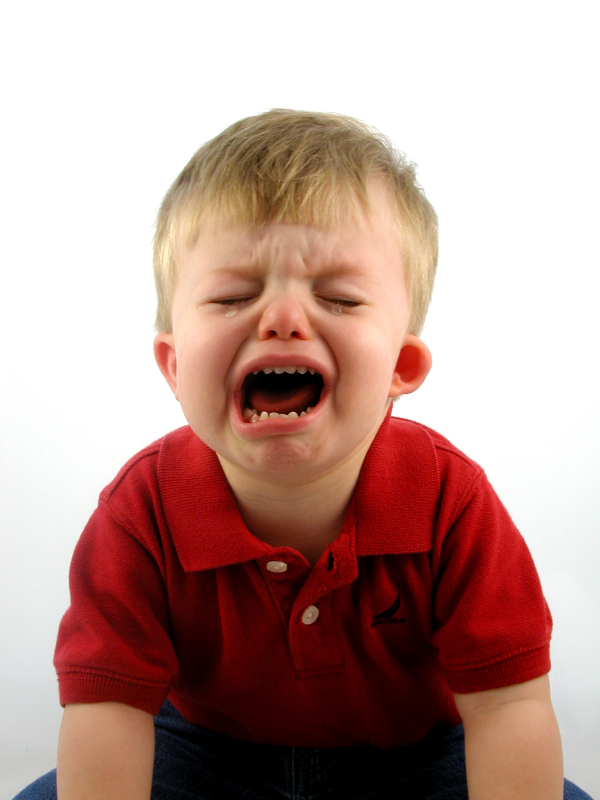 Leaders in the Making
Just as it is for a child, two is a pivotal age for any business. Toddlers have strong wills; they know what they want and won't stop until they get it. We can draw a comparison between this and the first two years of findmypast in Ireland. Our initial plans in 2011 was to add 50 million Irish family history records in the first two years of trading. Having far exceeded that (currently 65 million records) it's plain to see that our determination to be the best at what we do has come to fruition. But don't worry, that same tenacity and hard work that brought you so many excellent records and website additions isn't going anywhere, in fact it is only going to get stronger.
Thinking Outside the box
We all know that two-year olds have their own special way of viewing life. They approach everything they do with fresh eyes and without boundaries. The same can be said for findmypast.ie. We are still young and ambitious and tackle each of our projects with a certain creativity and flair that may have gone stale in others who have been around longer. For you, this translates into exciting promotions, interesting exclusives and continual interactivity with us.
Adventurous Spirit
Toddlers are renowned for climbing up on things, breaking things apart and generally running amok. While this may fray the nerves of their parents, at findmypast.ie we embrace this fearless attitude. We are risk takers and have been from right the get-go. Our courage has manifested itself in many ways over the last two years e.g. the setting up of our recent Irish Family History Centre from scratch, a feat that many young companies wouldn't dream of tackling.
Willing Little Helpers
You will always find a two-year-old who loves to imitate their parents by helping with toddler-sized chores. Whether it is gathering leaves in the garden or separating small piles of laundry their enthusiasm for 'helping Mammy' is clear to see. Like these toddlers, we pride ourselves on our customer support and being there when you have a query or question. We have a dedicated team on hand to help you. All you need to do is email support@findmypast.ie
Live in the Moment
There is no doubt toddlers live in the moment. They take things in their stride and deal with situations on a case-by-case basis. The comparison with a two year old findmypast.ie here is that we try to stay as up-to-date on trends and goings-on in the world of family history as possible. The best way we relay this to you is through our social media posts on Facebook, Twitter and Google+ daily. If you haven't already, come and join us to stay informed.
Know-How
Crying one minute and belly laughing the next, toddlers 'know-how' to get exactly what they want. It is at the tender age of two, that children start to learn to become more independent and experienced in day-to-day life. Like these children, findmypast.ie, whilst still young and vibrant, are very much so experts in our field. Contrary to our age, we have experience and knowledge in family history that most could only wish for. Our founder members have over 58 years' experience of family history.
Make Great Students
So; while on one hand we have the skills and experience in our team already, we also recognise that as a new company we have a lot to learn from the effervescent genealogy community in Ireland. Much like a child learning to walk, talk or read we are open to ingesting ideas, suggestions and feedback from all of our customers and fellow genealogists. It is only with these ideas that we can grow as a company, just like as a toddler matures the more they learn. Just think of us as your family history sponge – soaking up new information all the time!
Friend's Indeed
Toddlers have an innately friendly spirit and so do we. Just like toddlers enjoy meeting all sorts of new people, findmypast.ie thrive on this and pride our company on it's open and approachable nature. We especially enjoy when we get to speak to people face-to-face at events so don't be afraid to come up and say hello. If both toddlers and the Irish are renowned for their friendliness then I guess they don't come friendlier than us!
It's the little things that count
Two year olds can be amused by the funniest and most mundane of things. From rocks, to flowers to the moon, they find pleasure in things other ages would ignore. By the same token, findmypast.ie prides itself in making sure the little things count. The attention to detail we ensure in our record sets, customer service and ever-improving search platform is what makes us the world's most comprehensive Irish family history website.
Bounce-back-ability
You won't find a more resilient creature than a two year old and we like to think as two year olds ourselves, that we possess some of this quality too. When life's inevitable boo-boos come along often tots need nothing more than a hug or kiss to make it all better. The past two years for findmypast Ireland hasn't always been plain-sailing either but the challenges we have overcome have only strengthened our resolve in being the best that we can be for you.
So you see, two years and 65 million Irish family history records later, our 'terrible twos' are anything but.  Here's to many more!